SunGard Cloud Recognized in 2015 Waters Rankings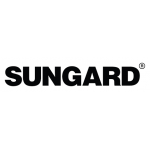 SunGard Cloud Recognized in 2015 Waters Rankings
With the growth of its financial services cloud, SunGard has been recognized as the "Best Data Center Provider" by the readers of Waters magazine in the 2015 Waters Rankings. Voters selected SunGard for its ability to help customers standardize costs associated with facilities, hardware, software, processes and people.
"SunGard cloud-based solutions offer high levels of security, performance and efficiency, all while helping our customers manage costs and simplify support. Our cloud infrastructure helps our customers to rapidly adapt and meet their clients' business challenges without worrying about underlying technology," commented Don Wood, chief information officer, SunGard.
The SunGard cloud offers a wide range of solutions including reconciliation, fund administration, treasury & cash management, trading execution & capture, risk and operations management. Over the past 12 months, SunGard's cloud has evolved with ever tighter information security controls, upgraded technology and higher speed networks, greater energy efficiencies, and expanded services across the globe.
Waters Technology's thirteenth-annual Waters Rankings invites readers at investment banks, asset management firms, hedge funds, brokerages and exchanges to vote for providers in categories covering technologies and services in the capital markets.
Free Newsletter Sign-up