Planixs introduces Realiti(R) Essentials for smaller banks to control intraday liquidity risk and deliver regulatory compliance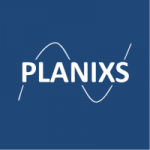 Planixs introduces Realiti(R) Essentials for smaller banks to control intraday liquidity risk and deliver regulatory compliance
Planixs, the leading provider of real time, intraday cash, collateral and liquidity management solutions, today announced the introduction of Realiti Essentials for smaller banking firms.

Financial regulators across the world increasingly expect even smaller banks to conform to the evolving intraday liquidity regulatory agenda. All banks will need to be regulatory compliant but the smaller firms typically cannot afford to develop an in-house solution or buy an external enterprise liquidity solution with its associated total cost of ownership. In response, Planixs has created Realiti Essentials that provides an out-of-the-box, all-inclusive SaaS version of three of its core software modules to provide a low-cost solution to this challenge and get customers live in four weeks.

By providing an easily configured version of its Intraday Liquidity Management module, Regulatory Reporting suite and Intraday Stress Modelling solution, Realiti Essentials covers all the needs of a smaller bank for a low cost, fixed monthly fee. Realiti Essentials uses standard SWIFT intraday statements from correspondent banks to provide an all-inclusive response for intraday regulatory compliance.

These firms can now implement a proven solution in a handful of weeks with no impact to existing IT infrastructures, which delivers BCBS248 regulatory reporting, controls intraday liquidity in real time and enables stress testing of liquidity under various intraday stress scenarios.
"We have listened to our smaller bank customers and recognised that whilst their regulatory needs are the same as the larger banks, their budgetary constraints prevent the investment in an enterprise liquidity solution", said Neville Roberts, Planixs CEO. "Our launch of Realiti Essentials addresses this challenge and will enable any bank or financial institution of even the smallest size to become regulatory compliant and manage their liquidity using the lowest cost solution in the marketplace."

Planixs' Realiti continues to be the pioneering intraday cash, collateral and liquidity management solution with live implementations at global scale. Its SaaS or on premise delivery models and high performance and scalable architecture mean that Realiti can be deployed with minimal intrusion to a bank's infrastructure, rapidly delivering business value.
Free Newsletter Sign-up