MASECO Private Wealth Selects InvestCloud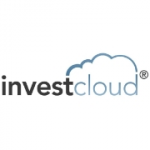 MASECO Private Wealth Selects InvestCloud
InvestCloud Inc., a global FinTech firm, has been appointed by MASECO Private Wealth to provide client and advisor portals to its clients in the UK and the US. InvestCloud will deliver comprehensive client communication and reporting capabilities, including the automation and consolidation of client reports online.
MASECO will also use InvestCloud's Digital Warehouse. The Digital Warehouse aggregates data from multiple systems and custodians and integrates it into meaningful information that is securely stored. This information includes external news and social media sources, alongside market and portfolio data. It also provides apps for real-time analytics.
MASECO specialises in managing the wealth of US citizens living abroad, supporting their cross-border wealth management needs and utilising its knowledge of multi-jurisdictional tax and planning issues to provide expert advice. Established in 2008 by Joshua Matthews and James Sellon, MASECO has more than $1.2 billion in assets under management.
Joshua Matthews, Managing Partner at MASECO Private Wealth, said: "MASECO was designed to bring a sophisticated service to help Americans living overseas. We deal with complex situations and our clients' needs are demanding, requiring custody of assets to be managed on multiple platforms. So, we sought a solution that served our business but would also assist client engagement and give each client a clear picture of all their assets. InvestCloud will allow us to do this with ease and flexibility."
MASECO is recognised as an innovative, forward-thinking wealth firm catering to professionals and entrepreneurial wealth creators. As part of this approach MASECO has pioneered the introduction of sustainable investing, started a new venture into Alternative Credit, and won a PAM award for Investment Product Service Innovation. It was also the first financial services firm in the UK to be awarded B Corporation status, which recognises companies pursuing social good.
Will Bailey, EVP for Europe and Innovation at InvestCloud, said: "MASECO is a great customer for InvestCloud. It is a forward-looking and innovative firm that serves clients who have high expectations of the online customer experience. Together, we can help MASECO provide a rich, integrated digital experience to its customers, while also realising the operational benefits of digital transformation within its own business."
Free Newsletter Sign-up