Deloitte Launches SolutionPrint™ for Cloud Financial Analytics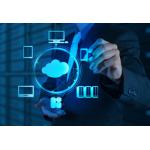 Deloitte Launches SolutionPrint™ for Cloud Financial Analytics
Deloitte announced today that it has developed a SolutionPrint™for Cloud Financial Analytics, based on Oracle Planning and Budgeting Cloud Service. The SolutionPrint is designed to provide companies with process models and solution artifacts for creating a virtually seamless, cloud-based enterprise performance management solution. The SolutionPrint™ can enable our clients to rapidly deploy Oracle Planning and Budgeting Cloud Service and integrate data from multiple sources. Available as part of the Deloitte Transition Lab for Oracle Cloud, the SolutionPrint for Cloud Financial Analytics is an extension of Deloitte's ongoing commitment to helping its clients realize more value from their Oracle investments by making fast and effective use of the Oracle Cloud offerings.
The SolutionPrint for Cloud Financial Analytics offers access to the enhanced capabilities within Oracle Planning and Budgeting Cloud Service as well as an accelerated path to deploying them. Anticipated benefits of the offering include increased visibility into financial information, and advanced business scenario modeling and management reporting. Deloitte has also developed two industry-specific versions of SolutionPrint™ for Cloud Financial Analytics focused on state and local governments; and retailers. The focused-industry versions can help clients further accelerate the path to value.
"As companies increasingly adopt cloud-based systems for finance, the logical progression is to consider how they will integrate the information needed to run their businesses in the cloud," observed Jeffrey Davis, principal, Deloitte Consulting LLP, and global Oracle leader. "Our SolutionPrints™ for Cloud Financial Analytics, along with our Cloud Transition Lab, helps them to think through their information requirements and to understand how a cloud-based management reporting solution can be used to enhance performance, improve cash flow, facilitate more accurate forecasting, and better manage risk. It's a natural extension of our substantial, ongoing investments in supporting the Oracle Cloud market and in meeting our clients' needs for greater clarity around how to generate business value with the cloud. Our clients run their businesses with Oracle Cloud solutions, and now they can manage their businesses with them as well."
"Deloitte and Oracle are committed to assisting customers in their journey to transform their businesses to the cloud with best practices and innovative solutions that keep pace with change," commented Shawn Price, senior vice president, Oracle Cloud. "This offering continues to expand upon Deloitte's thought leadership in cloud technology services. It enables organizations to quickly adopt world-class planning and budgeting applications and drive functionality beyond finance across the enterprise with Oracle Planning and Budgeting Cloud Service."
Free Newsletter Sign-up