Datrics drag-n-drop AI platform beta release: the fastest way to create and operate machine learning solutions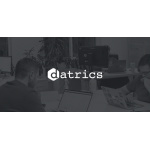 Datrics drag-n-drop AI platform beta release: the fastest way to create and operate machine learning solutions
datrics.ai is an end-to-end Data Science platform (cloud-based, SaaS) for scientists, analysts, and developers to create machine learning applications within hours.
Neither installation nor coding is required to create, deploy and manage machine learning applications: datrics.ai enables machine learning for non-practitioners and automates MLOps for professionals.
Platform's core is drag-n-drop "bricks" functionality is used to create pipelines to process data, construct and compare ML models, deploy them in just a few clicks.
There are two user roles: Power Users register into the platform, then select the template or create a new pipeline, process data and train the model, apply this model and finally export results through API or live dashboard for the Viewer's use.
The differentiators are drag-n-drop AI, the availability of templates for industry use cases, no need in prior learning.
As we have a solid experience working with fintech, banking, and retail companies, we decided to create a platform that can facilitate and automate daily analytical routines. We significantly (3-5 times!) speed up experimenting and collaborative prototyping and make it work in production in minutes!
Our team significantly improved the platform since alpha release 6 weeks ago, and now we are happy to announce the release of our beta version (free access for sure)! In addition, we plan to have a free version available online even when having a chargeable version launched.
The functionality has been heavily updated and we are happy to bring even more value for automating your machine learning routines.
The major changes include:
Fixed the bugs for "union" and "add column" bricks :)
Added additional modeling bricks, e.g. "linear model".
User onboarding as a step-by-step guide to create your ML application.
Missing values treatment - possibility to deal with messy data with possibility to use intelligent suggestions.
One-hot encoding to create convert variables to binary format.
New data previewer with a reactive column-based summary.
Enhanced model API to call the models created within the datrics.ai platform.
Two new templates - for classification (Titanic challenge) and regression.
Developed the dashboard functionality - plot your data and predictions, analyse model behavior with visualizations and stats.
Pipeline run: new notifications and messages
Split data now supports stratification.
As we are focusing on banking and fintech, retail and e-commerce, we're calling for partners and early adopters: happy to discuss your data challenges, and do pilot projects or build custom pipelines.
We are working to improve the platform functionality both horizontally and vertically.
Our future template cases will cover sentiment analysis and customer analytics: personalization, segmentation, product recommendations, promo campaign management, inventory management, and supply chain analytics, price analytics and optimization, dynamic pricing, fraud detection, and credit scoring.
At the same time, we're working to add more graphs, semi-automated statistical analysis, and integrations with external data sources and APIs.
Free Newsletter Sign-up