CloudTrade selected By BT to provide e-invoicing services for Northern Ireland's Government Departments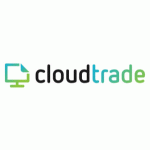 CloudTrade selected By BT to provide e-invoicing services for Northern Ireland's Government Departments
CloudTrade, the leading provider of cloud based e-invoicing and e-order services, has today been named by BT as the preferred supplier to provide electronic invoicing (e-invoicing) services to Account NI, the finance shared service for the Northern Ireland Government Departments. The service is provided in partnership with BT.
Account NI, who manage the Accounts Payable (AP) process are responsible for handling over 160,000 supplier invoices per year. Account NI will now utilise CloudTrade's unique e-invoicing and e-document processing solution as an integral part of their accounting solution provided by BT. This will further automate and enhance the AP function and align to the EU Directive (2014/55/EU) on electronic invoicing in public procurement.
This new service will fully automate Account NI's AP processes. Account NI pays over 90% of suppliers within 10 days and this solution will assist in meeting this commitment by reducing the time associated with invoice processing and payment.
John McBurney, Head of Purchasing and Payment Services at Account NI, explains: "We process thousands of invoices every week to local Small and Medium Enterprises (SMEs), many of which prefer to e-mail us invoices generated from their billing systems in PDF format. This new e-invoicing solution converts PDF invoices to an XML file, guaranteeing 100% accuracy in the quality of the invoice data transferred electronically to AP."
Geraldine McNulty, Business Director at BT explains: "CloudTrade offers an e-invoicing service that removes the barriers typically associated with supplier adoption. Because the process of on-boarding through CloudTrade is relatively straightforward, we are confident that Account NI will achieve extremely high on-boarding rates. We expect to transition 30-35% of invoices to the CloudTrade solution within the first three months."
Richard Manson, CloudTrade's co-founder and Commercial Director, says: "CloudTrade offers organisations a number of ways to receive their electronic invoices (including direct XML / EDI). However, by far the most popular approach is for a supplier to simply send an application generated PDF via email. When an application, such as a supplier's billing system, generates a PDF, in almost all instances it will be a text PDF. CloudTrade's patented solution reads the document text straight from the PDF, without the use of OCR, which guarantees 100% quality. PDF invoicing is easy to use and out-of-the-box with most accounting packages. As a result, we typically see over 90% of suppliers onboarding irrespective of shape or size."
Free Newsletter Sign-up