Cloud accounting software Pandle hits 20k users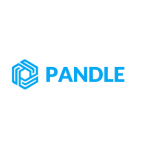 Cloud accounting software Pandle hits 20k users
Pandle, the UK's No1 cloud accountancy software company, has smashed the 20,000 users milestone just three years after its launch.
Created by accountant and tech entrepreneur, Lee Murphy, Pandle is a free online software package. It's popularity stems from its simplicity: it is the perfect tool for beginners with limited accounting experience. The intuitive design provides a valuable support to small businesses and freelancers helping them to keep on top of their finances.
Lee developed Pandle after he retrained as an accountant when his first business, a building refurbishment company, failed partly through bookkeeping problems. His aim was to create a software package that was easy to use.
Lee Murphy said: "Small business owners were telling us that bookkeeping had become a daunting and time-consuming task, rife with mistakes brought about by overly complex accounting software.
"Our philosophy is that if it complicates the task of bookkeeping for the average small business, then we don't include it in our software."
He added: "Hitting the 20,000 user milestone shows that Pandle is working for our growing customer base.
"Our aim has always been to make Pandle the simplest piece of accounting software on the market – software that anyone can learn to use easily. So, we are always working on improving the software by adding new features and updates that work towards improved usability.
"There are always new challenges facing both small businesses and the accountancy sector. In 2019 we expect to be helping increasing numbers of businesses and firms as the rush to go digital speeds up ahead of Making Tax Digital (MTD) in 2020. Adopting cloud accounting now will smooth the transition to MTD."
Such is the success of Pandle that the team is now working with accountancy firms to help them implement cloud-based systems.
In the last twelve months, 500 accountancy firms have signed up to use Pandle, underlining the success of the business. Lee says with the software now firmly established in the UK he now plans to expand the business internationally. The launch of an international version is planned for 2019.
As well as a free package, Pandle also offers Pandle Pro and now Brandle, which gives users access to a range of advanced features, including customisable software that allows companies to match the design to their brand.
Plans for 2019 include international versions for entrepreneurs in developing countries, plus a Customer Relationship Management (CRM) module.
Free Newsletter Sign-up