Blue Sky Network Upgrades Cloud Based SkyRouter 3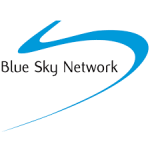 Blue Sky Network Upgrades Cloud Based SkyRouter 3
Blue Sky Network, an industry-leading global provider of cloud based tracking solutions, announced today the release of SkyRouter 3, version 2.6.0, which will become immediately available to all customers. This upgrade includes a targeted set of FAA aeronautical chart basemaps and real-time weather data now accessible on the SkyRouter 3 platform –widely regarded as the most intelligent fleet management tool in the industry.
"SkyRouter 3, v.2.6.0 is the most innovative and important feature release Blue Sky Network software engineers have introduced so far this year," said Kambiz Aghili, who became CEO of Blue Sky Network in October 2016. "This release marks a significant increase in our integrated map overlay offerings and a meaningful integration of our overlay system which makes flight planning easier, safer and most cost efficient for our customers. With the new aviation weather overlays, SkyRouter 3 users can view current weather conditions at thousands of airports around the globe."
"The new 2.6.0 feature release follows the two previous fully supported upgrades released earlier this year as part of the ongoing advancement of the SkyRouter 3 platform ahead of the industry," said Blue Sky Network President Gregoire Demory. "Version 2.4.0, introduced in early April brought state of the art GSM and Iridium support for the HawkEye 6200 marine tracker which is BSN's first IP67 waterproof tracking systems for vessels. Version 2.5.0, introduced in late April brought security enhancements that put SkyRouter 3 solidly at the forefront of web security for advanced authentication options."
"The genius of SkyRouter 3 is its extensible capability to capture many sources of public and proprietary data points, manipulate and intelligently superimpose them onto the SkyRouter map in a way that is easy to navigate and customize by our clients," added Aghili. "Thanks to this latest release, our clients can track a forest fire as easily as a weather front."
Free Newsletter Sign-up