Axway API Management Upgrades Security Credentials with Common Criteria Certification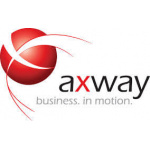 Axway API Management Upgrades Security Credentials with Common Criteria Certification
Axway, a major catalyst for transformation, today has revealed that it has received the access control and policy management Common Criteria certification for Axway API Gateway. It meets the latest requirements from the U.S. Federal Government to conduct business within government and international agencies and other highly regulated industries. Axway API Gateway is the only product in the web access control category to meet the strict requirements for achieving Common Criteria certification.
With the completion of the Common Criteria evaluation, Axway is now certified to sell solutions to highly regulated entities such as the U.S. Federal Government, international governments, and other managed industries around the world. The importance of security has never been more visible and important given the increase of security breaches in recent years. Whether it's helping to protect against security threats, speeding up the approval of patents critical to work conducted by regulated entities or safeguarding digital assets, organizations today need software solutions that have built in visibility, security and governance capabilities.
"The certification of Axway API Gateway further demonstrates our commitment to delivering products that meet the highest international standards for IT and support the needs of the federal government and other highly regulated industries around the globe," said Jeanine Banks, executive vice president, global products and solutions, Axway. "Axway is leading the API economy with certification and this latest recognition is an important accomplishment that validates the leading security capabilities of Axway's API solutions. We are proud to achieve this milestone."
The Common Criteria is a set of internationally recognized standards used by the federal government to assess the security and assurance of technology products. The certification of Axway API Gateway was made against the most recent version of the access control and policy management Protection Profiles (PP) – v2.1 – that contains many more security requirements than previous versions. The National Information Assurance Partnership (NIAP) is responsible for the U.S. implementation of the Common Criteria and other certifications critical to U.S. government customers.
Free Newsletter Sign-up