Apptio IT Planning Foundation App Gets Stronger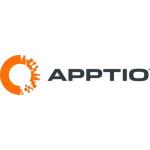 Apptio IT Planning Foundation App Gets Stronger
Apptio, the provider of cloud-based Technology Business Management (TBM) software, announced new Contract and Asset planning capabilities for its IT Planning Foundation application. Combined with existing planning functionality, CIOs, IT finance teams and budget owners now have detailed visibility into their resource investments in labor, traditional and cloud-based vendor contracts and IT assets.
According to Apptio's IT Economics Report, these three investment categories account for approximately 95 percent of IT organizational spend.
According to CEB, IT and business leaders often see budgeting as a time consuming and bureaucratic exercise— one that takes months to complete and wastes more than 11 percent of the total budget through missed investment and efficiency opportunities. Furthermore, as technology becomes ever more widespread throughout the enterprise and more than 70 percent of business priorities involve technology, CEB data shows that for every IT budget dollar spent on technology, business partners spend an additional forty seven cents procuring their own solutions.
"In order for IT leaders and their counterparts to align on business goals, they need insight into their investments around people, vendors and assets during the planning process," said Ted Kummert, EVP of Engineering at Apptio. "With Apptio IT Planning Foundation, budgeting and forecasting are no longer an opaque and complex spreadsheet driven process. Apptio customers now have a complete understanding of how they can utilize their budget to become a better partner and move the business forward."
Free Newsletter Sign-up