Planixs Wins Fintech Category Again At Virtual Northern Tech Awards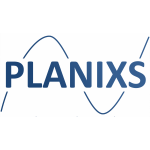 Planixs Wins Fintech Category Again At Virtual Northern Tech Awards
Planixs, the leading provider of real-time intraday cash, collateral and liquidity management solutions was celebrating success again at the virtual Northern Tech Awards after topping the Enterprise Fintech category at the 2020 Northern Tech Top 100 League for the third consecutive year.
Initially scheduled to take place in Leeds in March, the event was held online due to the Covid-19 pandemic. With speakers including Edie Lush, Executive Editor of Hub Culture, and Hugh Campbell, Managing Partner and Co-founder of GP Bullhound, the event was attended by hundreds of entrepreneurs, investors and business leaders from the global tech community.
Established in 2011 to highlight the fastest growing and most promising tech companies in the North of the UK, each year, The Northern Tech Awards supported by GP Bullhound find, recognise and celebrate the region's biggest tech success stories by compiling the Northern Tech Awards 100 League Table – which ranks the fastest growing technology companies in the North of England and Scotland.
This is the third year running that Planixs has been recognised for its innovative software solutions and exceptional growth in the software category, winning the Enterprise Fintech category again. In 2018 the treasury software provider was recognised as one of the Top 50 Fastest Growing Technology Companies, also winning its category, and in 2019 the firm was awarded the Northern Rising Star Award – an accolade that recognises outstanding innovation in the technology sector.
Founded in 2011, Manchester-based Planixs works with some of the world's most prominent global financial institutions such as Lloyds Banking Group, Barclays, Landesbank Baden-Württemberg (LBBW), SIX Group, Scotiabank and Zenith Bank amongst many, in providing its market-leading product suite Realiti® - a cloud-based and on premise technology solution suite that delivers real-time intraday cash, collateral and liquidity management capabilities to the financial services industry.
Last year, recognising that smaller banks have similar regulatory needs as larger banks but with budgetary constraints preventing their investment in an enterprise liquidity solution, Planixs launched Realiti® Essentials - an 'out-of-the-box', all-inclusive software solution that enables any bank or financial institution of even the smallest size to become regulatory compliant and manage liquidity using the lowest cost solution in the marketplace.
Neville Roberts, founder and CEO at Planixs said, "This is the third year in a row that we have been recognised by The Northern Tech Awards as one of the leading FinTech organisations in the North and we are thrilled to be recognised for our achievements including winning our category again. We have ambitious growth plans at Planixs to continue to be the leading real time Treasury FinTech globally - being nominated for such awards reassures us that we are on track to maintain our goal."
About Planixs
Planixs provides cloud-enabled solutions that power any treasury in any industry to become real time with instant insight, rapid analytics, intraday control and agile liquidity. Realiti from Planixs is a complete suite of modules built to deliver instantaneous insight over vast data volumes with devotees across funding, liquidity, compliance, risk and beyond. Realiti Essentials provide smaller banking firms with out-of-the-box treasury software to control intraday liquidity risk and deliver regulatory compliance, without needing to invest in an enterprise liquidity solution.
Free Newsletter Sign-up