Kyriba Signs Hong Kong Client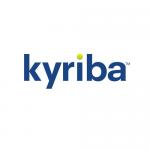 Kyriba Signs Hong Kong Client
Cash management
,
Risk Management
,
Treasury
KyribaCorp,the global leader in cloud-based treasury, cash and risk management solutions today announcediAccount Services (HK)Limited(hereinafter iAccount(HK)),a subsidiary of Liri Holdings Group,has selectedKyribafor its payments and cash management modules. iAccount (HK) selected the award winning SaaS platform for its economies of scale, extensive world-wide bank connectivity, security, reliability and support for external audit.
iAccount (HK) is a financial company that offers international money platform solutions. iAccount (HK) aims to help corporates and individuals expand into international markets by offering creative international wire transfer and settlement solutions with less complicated procedures and minimal costs.
With iAccount Online Services, customers can transfer funds, make payments, and exchange currency in more than 200 countries worldwide.
Steven Liu, Treasury Manager of iAccount (HK),said: "We are growing our company around the world, and accepting payments in multiple currencies. To ensure the best security and scalability, we selected Kyriba to enable our cash management team with a best-in-class solution so we can do business at a faster pace and offer competitive advantages to our clients."
Jean-Luc Robert, Chairman and CEO of Kyriba, said: "We are pleased to have iAccount (HK) select Kyribafor its liquidity management as our expansion continues in Asia. Kyriba is answering the demand from multinationals and regional corporates who are embracing the shift from spreadsheets to more secure platforms and investing in cloud-basedtreasury technology, especially for payments and cash management."
Free Newsletter Sign-up