Broadridge announces new trade expense managed service offering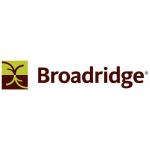 Broadridge announces new trade expense managed service offering
Broadridge today announced a new trade expense managed service offering for capital markets firms looking to streamline and automate their trade expense management process. For broker-dealers, management of trade-related fees is the third largest operating cost after technology and people, and Broadridge's trade expense managed service offering will help firms address key pain points in managing trade expenses, including revenue leakage, over-billing and other costly errors. For reference, the full press release follows below.
Additionally, Terence Faherty, Head of Product Strategy, Broadridge Revenue & Expense Management, will present a case study at the SIFMA Ops Conference in San Diego on Tuesday.
The presentation, titled "An Operating Model to Reduce Cost Per Trade," will address best practices for firms to reduce operational costs. If you'd like more information about the trade expense managed service or would like data or takeaways from the presentation, please let me know.
Free Newsletter Sign-up