Smartlands to Revise and Expand Legal Framework, Base Future Projects on Liechtenstein Law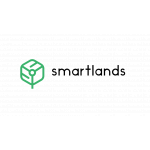 Smartlands to Revise and Expand Legal Framework, Base Future Projects on Liechtenstein Law
Blockchain
,
Banking
,
Alternative Finance
,
Crowdfunding
Smartlands, the next-generation blockchain-based global investment and digital banking ecosystem, will be expanding its legal framework in order to create a broader set of options for high-net-worth individuals. As it was announced in the beginning of 2020, Smartlands will align itself primarily with the interests of high-net-worth individuals, family offices, and institutional investors. Therefore, the company plans on utilising the Investment Fund structure based on the Liechtenstein legislation under the EU regulatory directives.
"Crowdfunding is a very exciting area of fundraising, particularly in the UK with the country's dense financial markets and tight regulations. Those preconditions allow us to involve all types of retail investors in campaigns for tokenised shares in virtually any asset class," says Yaroslava Tkalich, Smartlands CMO.
"We remain believers in crowdfunding," says Ilia Obraztsov, Smartlands CEO, " but dwelling on our past successes is not in Smartlands' book. We're excited about the possibilities the Liechtenstein Blockchain Act presents to investors and issuers in regards to direct tokenisation of any asset using blockchain tokens as containers for any assets. Armed with cutting-edge legislation for investment funds, the Liechtenstein jurisdiction is ideal for structuring basically any financial product on blockchain there may be. Liechtenstein SICAVs (or open-ended funds) are industry standard and one of the most popular types of funds in the EU. SICAVs can be used as umbrella funds for multiple sub-funds. Such structure provides an efficient and fast way to introduce new investment ideas and opportunities on blockchain in one of the most prestigious fund jurisdictions. It is possible to tokenise any assets with a dedicated sub-fund."
Smartlands plans to tokenise the first investment fund with £50 million in assets during the first two quarters of 2020. Also, our team has recently received quite promising offers from existing investment funds that are interested in using Smartlands' technology and infrastructure to switch to blockchain technology and implementation of automated management of uncertificated shares.
Free Newsletter Sign-up