First Ever Global Blockchain Business Council (GBBC) Launching in Davos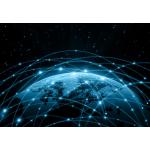 First Ever Global Blockchain Business Council (GBBC) Launching in Davos
The Bitfury Group, the leading global full-service Blockchain technology company, announced today that in collaboration with international lawfirm Covington, it is launching the first ever Global Blockchain Business Council (GBBC) around the World Economic Forum 2017 Annual Meeting in Davos, Switzerland this January.
The mission of the GBBC is to bring together the world's leading businesses and business leaders to highlight the latest innovations and advances in Blockchain technology. The GBBC will serve as a resource center, providing a forum for education, collaboration and partnerships in the Blockchain space. The GBBC will assist companies by raising awareness of the potential of Blockchain technology and engaging businesses interested in embracing and promoting this innovative technology to grow and enhance their reach and abilities. Learn more at www.gbbcouncil.org.
"The GBBC will provide a much-needed forum for businesses, innovators and technologists to come together and explore the many opportunities that Blockchain technology has to offer. This is a crucial step in the global advancement of Blockchain technology," said Valery Vavilov, CEO of the Bitfury Group.
"It is a tremendous honor for us to feature such an all-star lineup at our first ever launch event in Davos around the World Economic Forum: Uschi Schreiber, Global Vice Chair of Markets & Chair of Global Accounts Committee for EY; Patrick Byrne, Chief Executive Officer of Overstock; Dr. Wei Wang, Founding Chairman of China Mergers and Acquisitions Association; Carl Bildt, former Prime Minister of Sweden; Toomas Hendrik Ilves, former President of Estonia; Hernando de Soto, world-renowned economist; and Don Tapscott, best-selling author ", said Jamie Smith, global chief of communications and marketing officer for The Bitfury Group and Co-Chair of the World Economic Forum's Future Council on Blockchain.
"Blockchain has the potential to be the next great technological innovation, revolutionizing areas from cross-border payments, trade finance and land registries to government records", said Sebastian Vos, Co-Chair of Covington's global public policy and government affairs practice. "Through advocacy and international engagement, Covington looks forward to working with the Global Blockchain Business Council to unlock the potential of Blockchain technology."
Free Newsletter Sign-up