Euroclear and Paxos Reveal New Blockchain Settlement Service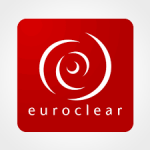 Euroclear and Paxos Reveal New Blockchain Settlement Service
Euroclear, a trusted provider of post-trade services, and Paxos, a financial technology firm providing pioneering blockchain solutions, are delighted to announce the successful completion of their second pilot for Euroclear Bankchain, the new blockchain settlement service for London bullion due to go live this year.
The two day pilot included 16 market participants including Citi, Société Générale, MKS PAMP Group, INTL FCStone Ltd, Barrick Gold Corporation, NEX EBS BrokerTec and ED&F Man and saw over 100,000 settlements.

The first pilot program took place in December 2016 with over 600 OTC test bullion trades settled on the Euroclear Bankchain platform over the course of two-weeks. The pilot was coordinated through the Euroclear Bankchain Market Advisory Group that includes participants working with Euroclear and Paxos in the roll-out of the new service.

"It has been exciting to watch the growth of the Euroclear Bankchain pilot program over the last month," says Seth Phillips, Bankchain Product Director at Paxos. "We doubled the number of firms and significantly increased interaction as participants were spread across six countries and four time zones. Most importantly, we're proving that the platform can deliver lower costs and lower risk for the London gold market."

Angus Scott, Head of Product Strategy and Innovation at Euroclear says: "We are encouraged by the extensive engagement of market participants in this second pilot and will continue as we further develop this new market infrastructure for the bullion market. The feedback provided is of great importance to make sure that our service will deliver real added value to the London bullion market through transparency, capital reduction and delivery versus payment settlement."

Both Euroclear and Paxos have continued to work closely with the London bullion market executing successful pilots to test and obtain feedback on the Euroclear Bankchain service. Paxos and Euroclear are on schedule for a production launch later in 2017 for the Euroclear Bankchain service.
Free Newsletter Sign-up