Alethena launched Alphanet that promises new level of transparency in ICO market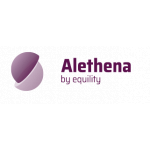 Alethena launched Alphanet that promises new level of transparency in ICO market
Alethena, the new ratings agency for blockchain assets, has today launched Alphanet: a service that will provide an accurate and transparent guide for investing in Initial Coin Offerings (ICOs). The platform will bring a new level of trust, transparency and sustainable investing to the cryptocurrencies market. Alphanet subscribers will obtain access to a due diligence methodology that provides a comprehensive rating of ICO and post-ICO projects, based on technical, business, legal, and governance factors. The service is available ahead of the launch of Alethena's public pre-sale ICO later this week.
"Having been involved in the cryptocurrency and ICO market since 2015, I have observed and experienced so much fraud and scam that I decided to build a self-regulating market mechanism that boosts long-term sustainable blockchain projects," said Pascal Marco Caversaccio, co-founder and CEO at Alethena. "I founded the first Swiss blockchain asset rating agency to make manifest a transparent and sustainable model for ICO investing."
The Alphanet service, which is compliant with the Swiss Financial Market Law, will incorporate information aggregation and can be automated by self-learning algorithms. "We aim to develop continuous and highly informative crypto research at a reasonable price," said Caversaccio. "Being visionary followed by real world actions constitutes the game changer."
Live Alphanet demo
As a means of demonstrating the transparency and high levels of disclosure available to investors that obtain access to the Alphanet service, Alethena will publish a sample rating of its own ICO. The base version of the Alethena project's minimum viable product (MVP) includes a demo that showcases the full suite of services and analytics to be made available on the Alphanet platform. ICOs are rated on a scale of between one and 10. ICOs that obtain an investment grade classification have a rating of between 7 and ten.
The demo version of the Alphanet service – which will be continually upgraded and updated – is available at the following link: https://www.alethena.com/#mvp
Alethena performs due diligence based on a set of objective criteria, incorporating 40 different factors. The service is not subject to any conflict of interest as all firms pay the same rating fee, regardless of their size or reputation. Furthermore, the platform renounces services such as investment advisory and consulting advice from third parties.
Alethena is backed by experts from the world of high finance as well as the blockchain, including Prof. Thorsten Hens, a professor at the University of Zurich's Department of Banking and Finance and Luzius Meisser, founder of the Bitcoin Association Switzerland.
Free Newsletter Sign-up