CoinCorner comments on rumours around a possible new Bitcoin service by PayPal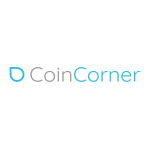 CoinCorner comments on rumours around a possible new Bitcoin service by PayPal
Danny Scott, CEO at CoinCorner, commented:
"Rumours have been circulating that PayPal is rolling out a service that will allow its 325 million customers to buy and sell Bitcoin.
Until now, PayPal has seemingly shown no interest in Bitcoin - founding CEO, Bill Harris has even publicly denounced Bitcoin in the past.
However, PayPal did add Wences Casares (CEO of a Bitcoin exchange) to their board back in 2016 and now seem to have a CEO who has recently made very positive comments towards Bitcoin, as well as admitting to owning Bitcoin and Bitcoin only.
If this rumour is true, it looks like PayPal may have been motivated by Square's CashApp that recently added Bitcoin. They announced their Q1 2020 revenue from Bitcoin sales, which came in at a massive $306 million, exceeding their fiat revenue streams. Of course, PayPal owns Venmo, a competitor to CashApp, which may be the real reason behind this decision - maybe this year we will see Venmo add Bitcoin in a similar fashion to how CashApp has.
So far, 2020 has been a great year for Bitcoin as it's proven itself as a safe haven asset and been resilient to all the challenges it's faced. Once again, we're seeing a growing interest in Bitcoin, with the sentiment turning more positive as the year goes on. We've also seen month-on-month increases in sign ups at CoinCorner; March +21%, April +21%, +May 9% compounded from their previous months. In my opinion, regardless of whether the rumours are true or not, this only adds to the credibility of Bitcoin."
Free Newsletter Sign-up