10th anniversary of Bitcoin Pizza Day: bitFlyer Europe reveals what the BTC price of two pizzas could have bought you since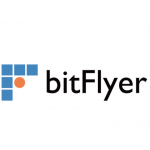 10th anniversary of Bitcoin Pizza Day: bitFlyer Europe reveals what the BTC price of two pizzas could have bought you since
To celebrate the 10th anniversary of Bitcoin Pizza Day – an important day in the digital currency calendar, marking the first time Bitcoin was used to purchase goods – bitFlyer Europe has looked back at the value of the digital currency on the same day each year since.
In 2010, computer programmer Laszlo Hanyecz agreed to pay 10,000 BTC for two large Papa John's pizzas – roughly equating to $30 or €32. At the time, this was considered to be a bargain, but within just a few months, the price of Bitcoin had risen 10-fold.
To mark this monumental day in Bitcoin's history, and to highlight the long-term success and growth of Bitcoin over the last decade, bitFlyer Europe is revealing what 10,000 BTC could have bought you on May 22nd every year since, from two pizzas in 2010 to an entire Island in Florida, in 2020. See the accompanying image for full details.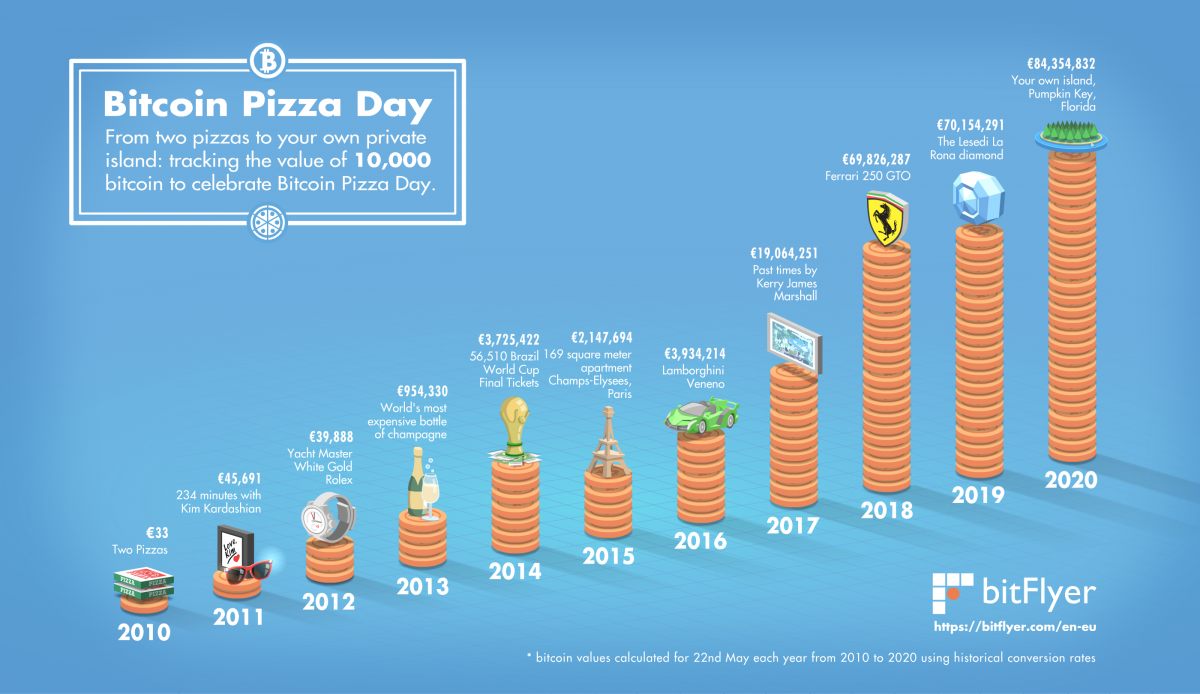 Andy Bryant, COO at bitFlyer Europe, said: "Cryptocurrency is, without a doubt, the biggest phenomenon to hit the financial sector since the internet, and to witness how far the industry has progressed since Hanyecz made his purchase in 2010 is staggering. In just 10 years, Bitcoin has proved itself as a valuable financial asset, and it is not difficult to see how digital currencies may become not only a, but the, disruptive force in the global economy in the future".
Free Newsletter Sign-up