Yolt's in-app partnership with MoneySuperMarket is now live and could save users up to £302* per year on their energy bills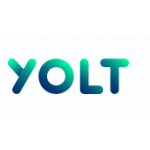 Yolt's in-app partnership with MoneySuperMarket is now live and could save users up to £302* per year on their energy bills
Yolt, the smart thinking money app, has released new spending insights that highlight just how much monthly bills can add up, with a large portion going toward utilities costs.
In 2018, Yolt users in the UK categorised an average spend of £434** on their monthly bills - a total of around £5,208 over the course of the year. It's these kinds of insights that have prompted Yolt to join forces with partners who can help their users save money. This includes their most recent partnership with the UK's leading price comparison service, MoneySuperMarket, which goes live today. Yolt's UK users will have access to the in-app price comparison service, the first integration of its kind, benefiting Yolt users who can seamlessly switch energy providers in the app.
Yolt already enables its 500,000 plus registered users to categorise their outgoings and then set budgets across all of their connected accounts. In addition to this, Yolt users will now be able to compare and switch energy suppliers in one place, potentially saving up to £302* on bills per year. For most people, energy bills make up a sizeable portion of their overall expenditure, but thanks to this latest integration, Yolt users will now be able to source great deals, quickly and conveniently, through MoneySuperMarket's energy-switching service.
Frank Jan Risseeuw, CEO, Yolt, says:
"In 2018, 5.8 million people changed their gas and electricity supplier*** and our latest in-app integration makes it even easier for our users to find better energy deals. MoneySuperMarket offers users a smart and seamless way to compare and switch energy providers and is just one of many exciting partnership announcements we will make this year. With spring just around the corner, now is a great time to get ahead of the game and begin spring cleaning your finances!"
Nigel Pocklington, Managing Director, Insurance and Home Services at Moneysupermarket Group, says:
"This partnership gives Yolt users access to the next-generation of energy price comparison. They will benefit from a simpler and quicker journey through one secure app. Thanks to this streamlined comparison process, more people will be able to save on their energy bills."
According to Yolt's spending insights, the top 50 most common bill merchants, based on the number of users, fall into the following buckets:
It is insights such as these that propel Yolt's mission to work with products and services that empower their users to save money and reach their financial goals.
* 10% of customers that applied to switch via MoneySuperMarket could save at least £302.05, November 2018
** Yolt spending insights are aggregated from the anonymised data of over 10,000 UK Yolt users, spanning the period of December 2017 through January 2019
*** https://www.energy-uk.org.uk/publication.html?task=file.download&id=6997
Free Newsletter Sign-up