Tide to deliver critical support to small businesses through Bounce Back Loan Scheme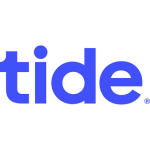 Tide to deliver critical support to small businesses through Bounce Back Loan Scheme
Tide Capital, the credit subsidiary of Tide, the UK's leading business banking platform, has been accredited by the British Business Bank as a lender under the Bounce Back Loan Scheme (BBLS). This will allow the platform to offer term loans of between £2k and £50k to small businesses that are struggling financially as a result of the coronavirus crisis. As has been the case with other lenders accredited to deliver the BBLS, Tide is now working with the British Business Bank to operationalise the scheme and will begin delivering Bounce Back Loans early during the week commencing 18 May 2020.
Under BBLS, the rate of interest is fixed at 2.5% and the Government will cover the cost of the interest payments for the first 12 months. There are also no repayments to be made by the business in the first 12 months.
Businesses are eligible for a Bounce Back Loan if they:
are based in the UK
were established before 1 March 2020
have been negatively affected by coronavirus
weren't an 'undertaking in difficulty' on 31 December 2019 or if the business was an undertaking in difficulty, the applicant certifies that taking out a Bounce Back Loan won't breach state aid rules and that the loan won't be used for export-related activities
To test the Tide system at scale, Tide will initially roll-out to a number of members before scaling up. A waiting list can be joined immediately. As Tide has most of the required data, the application process is very lean, primarily limited to the confirmations required by the government. Approval and payout will be instant.
Businesses wanting to access BBLS via Tide will need to open a Tide account, which takes a matter of minutes for most. This is for technical reasons, so Tide can pay out and manage the repayments of the loan. Tide does not have to be the business's primary account and we do not require businesses to switch to Tide from another provider.
The BBLS provides lenders with a 100 per cent government-backed guarantee, but businesses are liable for the repayment of the debt.
Oliver Prill, Tide CEO, said: "We are delighted to have been granted accreditation by the British Business Bank as a BBLS lender. We believe this is a vital scheme to support small businesses suffering as a result of this crisis, and are very pleased to be able to offer this support to our members."
Free Newsletter Sign-up