Spotcap Expands C-Suite As Business Matures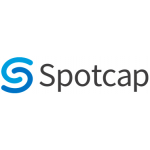 Spotcap Expands C-Suite As Business Matures
Fintech business lender Spotcap recently expanded its C-Suite to include two newly created roles.
Linh Bergen-Peters joins the company as Chief Marketing Officer and Martin Gawlak as Chief People Officer. These new roles will be instrumental in ensuring Spotcap's continued growth. The company increased its gross revenue by more than 100 percent between May 2017 and May 2018, and doubled the size of its loan book during the same time period.
Jens Woloszczak, Founder and CEO of Spotcap says:
"Linh and Martin will play an integral role in supporting the growth and maturity of Spotcap. With these additions to our management team we've strengthened our position and are well placed to cater to demand for short-term business finance. We are delighted to welcome Linh and Martin to our growing team."
Linh Bergen-Peters joins Spotcap from HID Global and will be responsible for Spotcap's multinational marketing strategy. Linh is a highly experienced global marketer, having held senior roles in leading technology companies such as AMD and Hewlett Packard, building and marketing high-tech brands.
Linh Bergen-Peters, Chief Marketing Officer at Spotcap says:
"I am excited to join a company at the forefront of the highly competitive and dynamic fintech industry. Spotcap's innovative technology, global reach and diverse customer base make this a very attractive role from a marketer's perspective. I look forward to continuing to build our global brand with a renewed focus on strategic cross-channel marketing."
Martin Gawlak joins Spotcap from Opel Bank and brings 20 years of HR experience to the role. Martin has worked for several high-profile corporates across multiple industries and countries. Martin will be responsible for leading the global People Team which is responsible for attracting and retaining top talent.
Martin Gawlak, Chief People Officer at Spotcap says:
"As is the case for many fintechs attracting and retaining top talent is absolutely crucial for the continued success of the business. I am looking forward to leading our People Team which aims to create a culture which celebrates diversity and empowers employees to reach their full potential."
Spotcap's global team consists of more than 130 people from more than 30 nationalities and a range of professional backgrounds.
The fintech currently operates in five markets as a lender to small and medium-sized businesses and recently launched its Lending-as-a-Service proposition with a market-leading strategic partnership with BAWAG Group which provides same-day finance to Austria SMEs. The fintech has plans for further expansion in the next 12 to 18 months.
Free Newsletter Sign-up