SANTANDER TO HOST HACKATHON: BUILDING BANKING YOUR WAY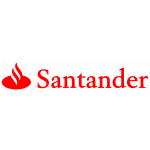 SANTANDER TO HOST HACKATHON: BUILDING BANKING YOUR WAY
From today, the registration for Santander's hackathon: Building Banking Your Way, is open for applicants. The event will take place in Shoreditch, London, over two days in March. The activity aims to offer all start-ups, students, tech enthusiasts and creative minds in the FinTech industry, the opportunity to develop innovative software solutions that will help people and businesses prosper.
Participants will access a sandbox of emulated data to bring their ideas to life and will choose one of four core challenge tracks to build a solution around:
1. Santander care: When 'life happens', Santander is there for you. How could Santander help vulnerable people better manage their money during key life events?
2. Santander everywhere: "No App is the Future App!" How will customers interact with Santander services via their favourite App, Service, Hardware or AI?
3. Santander secure: Security everywhere. How can we help reassure Santander customers that their money and data is secure whichever channel they use?
4. MyScore and MyHome: Take back control of your creditworthiness. How could Santander help both identify and support UK tenants looking to make the jump to home ownership?
Mentors skilled in design and API integration will provide guidance and help participants in creating a minimum viable product over the two days. Santander is partnering with Open Bank Project, experts in managing hackathon sprints and delivering this activity.
Stephen Dury, Head of Customer and Innovation at Santander, said: "By launching a hackathon, we hope to see the future of open banking come to life through participants' fresh ideas, creative new use cases and industry-changing solutions.
"Participants will be supported throughout the two days, by industry leading experts and mentors, encouraged to push boundaries of what can be built. I can't wait to see the working prototypes and am really excited to see what participants can invent on our platform to help business and people prosper."
Simon Redfern, CEO – TESOBE / Open Bank Project, said, "We are thrilled to be working with Santander on their hackathon in London this March. It's at a particularly exciting time due to the open banking regulations coming into force. A hackathon is a great way of gathering and focusing fresh perspectives - and we're excited to meet and support the up and coming innovators who have the vision, passion and capability to rapidly deliver compelling Fintech Apps and services using Open Banking APIs."
The event will take place at the Huckletree in Shoreditch, London and run from March 16 – 18. Prizes will be awarded to the submissions that surprise, delight, and engage users in a way that has never been done before.
If you're interested in participating in the hackathon, visit: santanderhackathon.co.uk
Free Newsletter Sign-up