John Pountain joins Xinja as CTO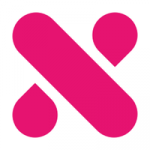 John Pountain joins Xinja as CTO
Xinja Bank, an independent Australian neobank built from the ground up for mobile, has appointed 'Bank of the future' alumnus – John Pountain – as Chief Technology Officer.
Mr Pountain, who worked at New York-based neobank, Moven, and before that was at BT Financial and Macquarie Group, is helping build Xinja Bank, with technology that will change banking for Australians who never want to walk into a bank branch or join a bank queue.
"Our customers have told us that, as millennials, they do everything differently to their parents, except banking," said Xinja Bank Chief Executive Officer and founder Eric Wilson. "Our technology – and more importantly our overall customer experience – is changing that.
"It is about ensuring we deliver the best possible banking to our customers, and that our systems are robust, secure and minimise friction."
Mr Wilson said Xinja is not building on existing IT systems, layering up decades-old technology. "We're not encumbered by legacy systems, which means we are much nimbler than traditional banks, and can use the best technology has to offer for our customers at much lower costs," he said.
"We are very ambitious about changing the banking landscape, not just carrying on hundreds of years of banking tradition that makes bankers a lot of money but often fails to serve the best interests of customers."
Mr Pountain said the technology Xinja has deployed will provide great flexibility. "We're using world class, cloud-based solutions. The platform we've built and our overall architectural design will allow us to focus on delivering additional value to customers.
"People want to be able to move their money around quickly and easily. They want to be able to track their spend, earn more interest and pay less, and they want to see quickly and easily the best options for them, all digitally, through their mobile," Mr Pountain said.
"Our technology will allow us to scale into these solutions, and most importantly into building out our data and AI capabilities to deliver hyper-personalised services for customers. It's time customers' data was used to benefit them rather than the institutions they bank with; we are very excited about the CDR and open banking and what it can deliver for people."
Australians do have access to safe banking. But the Hayne Royal Commission shows that bank behaviour has been poor. "Fees for no service, and unethical behaviour has been a hallmark of banking here," Mr Wilson said.
Having the right technology is a stepping stone that allows Xinja to provide something better for customers.
"Banking is a very profitable industry with very low levels of consumer satisfaction," said Mr Pountain. "Technology, data and the right framework, including ethical behaviour, offer an alternative."
Xinja Bank, which was granted a restricted banking licence in December 2018 and is working towards a full licence, has distributed its prepaid card to over 12,000 customers, since the federal government changed banking regulation to encourage competition in the sector. Overall, 25,000 have signed up for Xinja. Xinja hopes to launch bank accounts soon, subject to receiving a full banking licence.
"The big four Australian banks are the most profitable in the world," Mr Wilson said. "They're making about $1200 in profit for every person in Australia, each year. More of this should be benefiting customers."
Mr Wilson said fees are gradually falling because consumers are protesting. "But there is a better way to bank: it won't come from existing banks with high cost bricks and mortar branches, old IT, and a mindset not focused on the customer."
Free Newsletter Sign-up