Infosys Finacle Cooperates with Onegini to Boost Digital Banking Offering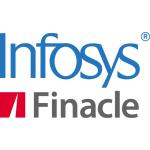 Infosys Finacle Cooperates with Onegini to Boost Digital Banking Offering
Infosys Finacle, part of EdgeVerve Systems, a product subsidiary of Infosys and Onegini today announced a partnership to integrate the Onegini mobile security platform with Finacle banking solutions.
The integration will allow banks to provide their customers enhanced security to access and transact across channels. Using this solution, banks can offer customers an option to select advanced authentication methods, including fingerprint, facial, eye and voice recognition as well as multi-factor authentication for added security as they transact on devices. The end-user will be presented different authentication methods depending on device, location and type of transaction.
Andy Dey, President of Customer & Operations at EdgeVerve, said, "A bank is no longer somewhere to go – you carry it with you. This offers a new level of convenience, but at the same time our customers demand secure solutions. Through this partnership, we aim to provide advanced security with convenience to customers."
"Since we started the company, we have worked with many multinational enterprises in the financial industry. By combining EdgeVerve's product capabilities and deep experience with global banks, we will further strengthen our combined offering to reach new markets and customers in the digital era," said Denis Joannides, CEO, Onegini.
Free Newsletter Sign-up