Indian Digital Payments Jumps Post Demonetisation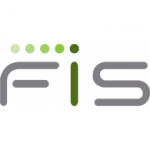 Indian Digital Payments Jumps Post Demonetisation
A recent study from financial services technology leader FIS (NYSE: FIS) shows a dramatic increase over the past year in the use of mobile devices and other digital banking channels by consumers in India, demonstrating the extent to which country's demonetisation efforts are changing consumer banking habits.
FIS' third annual Performance Against Customer Expectations (PACE) report, which surveyed 1,000 banking consumers in India, found that more than 60 percent of survey respondents said they have used mobile devices this year to check their account balances, view recent transactions, pay bills, transfer funds or other banking needs. This was up from 39 percent of survey respondents in 2016 and 34 percent in 2015.
The FIS PACE report also shows that banks in India continue to underperform their peers in other countries in terms of meeting their customers' expectations. Indian financial institutions scored 75 points in the 2017 PACE study, one point higher than in 2016 but seven points below the global average PACE score.
Key Findings about Indian Consumers
Nearly 18 percent of the respondents use their primary bank's credit cards exclusively.
The importance of the primary bank providing digital payment options has risen year on year across all age segments.
Respondents indicated that more than 30 percent of their payments are done with mobile apps compared to cash, cheque or credit/debit cards.
What Gen Y (Age Group 18-36) in India Said
Consumers want to better connect with their banks at their convenience, at any time and from anywhere.
The biggest pain point for banked Gen Y is getting time to physically visit a branch.
Gen Y are far less satisfied than older generations with their current banking providers.
"More than ever, Indian consumers want to connect with their banks at their own convenience, at any time and from anywhere," said Ramaswamy Venkatachalam, managing director, India and South Asia, FIS. "As the economy shifts from cash and plastic to cashless, mobile and digital, banks need to establish a stronger multiple-service relationship with their customers. The PACE findings present a clear picture on where India's banks need to focus to remain first in the minds of their customers."
Overall, the 2017 FIS PACE study surveyed more than 8,000 banked consumers in eight countries, including India, Australia, Brazil, Canada, Germany, Thailand, the United Kingdom and the United States. Compared to consumers in other regions surveyed by FIS, Indian respondents place more importance on anywhere/anytime access to their accounts and digital payment options provided by their banks and, conversely, lower importance on in-person service and the ability of their banks to anticipate their financial needs.
Free Newsletter Sign-up