First Islamic Fintech Receives UK Regulator's Approval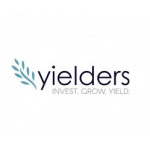 First Islamic Fintech Receives UK Regulator's Approval
A London-based start-up claims it is the first shariah-compliant fintech to be given regulatory approval in the UK. Yielders, an equity-based crowdfunding platform for UK property investment, was given the green light by the Financial Conduct Authority (FCA) in early April.
The move has been interpreted as an attempt by the UK government to bolster London's fintech credentials in the wake of Brexit-tinged uncertainty and to establish the UK as the primary centre for Islamic finance outside of the Middle East. The UK's efforts to woo fintechs and banks from the Islamic finance market have been further underlined by the Bank of England's recent development of a liquidity tool for shariah-compliant banks.
Yielders founder and director Irfan Khan told Reuters that, following two years of discussion with the FCA and the Department for International Trade, "there's certainly movement in the UK to try to promote Islamic fintech and for fintech firms in the UK to show the route forward for a lot of the Middle Eastern market".
Yielders also conferred with the UK's Islamic Finance Council in order to prove that its platform and services were in accordance with shariah law. These conditions include a prohibition on charging interest or anything that could be considered gambling and have consequently made many Islamic finance firms uncompetitive in Western markets.
But this may yet usher in a wave of shariah-focused fintechs that seek to mitigate this uncompetitive foundation through the removal of back-office costs.
Free Newsletter Sign-up