Fiorano Software Announces Strategic Partnership with ITSS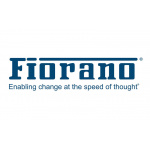 Fiorano Software Announces Strategic Partnership with ITSS
Fiorano's Sophisticated Core Banking Integration Technology to be Delivered through ITSS' Expertise on Major CBS Platforms
Fiorano Software, a leading provider of Core Banking Integration and API ManagementSolution, announced today that it has tied-up in a strategic partnership with Information Technologies Solutions & Services (ITSS), a Global Information Technology company. The partnership will be aimed to deliver digital transformation solutions to the banking sector.

"We are excited joining forces with Fiorano; it enables us to offer more value to customers as well as increase our revenue opportunities. Fiorano's agile responsiveness to customer needs aligns perfectly with our long-term vision, "said Peter Redelinghuys, VP Sales-Africa, ITSS.

Fiorano Software has over the years helped banks integrate core banking systems with applications to boost operational efficiency and productivity across processes, customers and partners. ITSS offers specialized services for industry leading core banking systems like T24 (Temenos), Finacle, Avaloq and Flexcube. With ITSS, Fiorano plans to meet evolving digital needs of the banking industry with an emphasis on addressing modern technology challenges and mitigating productivity hindrances faced by banks.

According to S.S. Tarak, Business Development Director, Fiorano Software, "Fiorano has been actively promoting its banking solutions' portfolio of Core Banking Integration, SWIFT Integration, APIM and PSD2 in the market. With a team of consultants carrying strong banking expertise, ITSS brings necessary edge to provide digital transformation solutions to banking sector and expand our foothold ".

Free Newsletter Sign-up