FinecoBank Expands Multi-Currency Account Offering With New Currencies, Expanded Trading Hours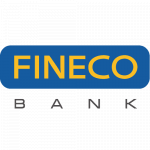 FinecoBank Expands Multi-Currency Account Offering With New Currencies, Expanded Trading Hours
FinecoBank today announced has introduced expanded exchange service hours. UK customers will now be able to exchange currencies 21 hours a day and including weekends.

The European-headquartered bank has also extended multi currency accounts to include new currencies, bringing the total to 21 global currencies. New worldwide currencies now include the Danish crown, Norwegian krone, Hong Kong dollar, Singapore dollar, Polish Zloty, New Zealand dollar, Czech crown and the Hungarian forint.

Alessandro Capuano, Head of Global at FinecoBank said: "Markets are global, but far too often individual traders are held back by artificial barriers. Today's announcement is part of our continued commitment to serving British customers – no matter when or where they want to exchange currency even on week end we will be there."

Fineco's multi-currency account enables UK customers to make seamless conversions at the true exchange rate with zero admin, conversion or transfer fees. The account also offers no currency conversion fees when paying and withdrawing at ATM in all Europe.

The announcement comes as FinecoBank continue to demonstrate their commitment to the UK and are increasingly driving their UK customer base despite Brexit.
Free Newsletter Sign-up