Digital transformation and fintech give Europe's leading ATM conference a fresh look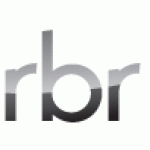 Digital transformation and fintech give Europe's leading ATM conference a fresh look
Streamlining systems and cutting costs through self-service
As retail banking goes through a period of unprecedented change, banks are looking more than ever to cut costs and streamline processes, while discerning customers continue to demand the highest standards in customer care. Self-Service Banking Europe 2017 provides a crucial forum for banks, independent deployers, solutions providers and industry experts to share knowledge and best practice, in order to navigate a course through this challenging but exciting time for the industry.
RBR's Managing Director, Dominic Hirsch commented: "It has never been more important for retail banks to understand the needs of their customers and to learn about the latest technology at their disposal. This event provides the perfect opportunity for them and other industry stakeholders to learn, network, and share expertise."
Vibrant speaker programme features visionary keynotes and expert insights
A packed two-day speaker programme features thought leadership addresses from some of the most important players in the banking and payments sectors, including the CEO of Diebold Nixdorf, Andy Mattes, on how to win customers in a connected commerce era, Microsoft on empowering financial services in the digital economy, Bank of America on designing a user-friendly self-service channel, and Google on the role of mobile payments in the emerging self-service ecosystem.
The programme also includes a wide range of bank case studies from across Europe and further afield, with leading institutions such as Barclays, Citibank, Santander and UniCredit sharing their experiences. Key themes include next-gen ATM transactions, digital transformation, ATM outsourcing, contactless, streamlining self-service operations, and machine learning.
Major expo showcases the newest self-service banking technology
In addition to its world-class speaker programme, the event features a sold-out expo area, with exhibitors* showcasing cutting-edge banking technology, from the latest ATM and self-service hardware and software to payments platforms and security solutions.
Free Newsletter Sign-up