D+H Adds ALLL Tool to CreditQuest® Portfolio Manager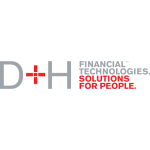 D+H Adds ALLL Tool to CreditQuest® Portfolio Manager
DH Corporation, a leading provider of technology solutions to financial institutions globally, today announced the launch of the Allowance for Loan and Lease Losses tool in CreditQuest® Portfolio Manager.
The new ALLL tool will support existing reserve methodologies and the new Current Expected Credit Loss standards. The new CECL standards involve several major changes to the way that financial institutions gather and analyze data and plan for credit losses.
"The American Bankers Association has stated that CECL represents the greatest change to bank accounting ever, so operational readiness is required to ensure that your financial institution will be prepared," said Jim Jones, President and CEO of First Wellesley Consulting Group Inc. "New, detailed processes that will depend on more granular data collection and analysis, economic forecasts, modeling and documentation to produce defensible life of loan loss estimates will require effective tools. The time to begin a successful CECL transition is now."
The new ALLL functionality in Portfolio Manager includes:
· Reporting that includes the three required impairment calculations: NPV of Future Cash Flows, Collateral Dependent and FMV impairment
· Ability to easily generate the Calculated Allowance for Loan and Lease Losses and Impairment Analysis Reports
· Customized ALLL reports, including a one-page, easy-to-read summary analysis and specialized auditor report
· Nine essential qualitative "Q" factors, with convenient customization
· Robust integration with the CreditQuest Credit Manager and Financial Analyzer solutions to confidently identify loans for impairment reporting
· Narrative reporting in Microsoft® Word that incorporates key ALLL reports
"If you want to avoid disruption, you need to stay several steps ahead of change," said Eric Cummins, Senior Vice President and General Manager of Lending at D+H. "D+H helps our clients stay ahead by delivering products that support current and future accounting and reporting standards."
Free Newsletter Sign-up