Customers Bank and its BankMobile Tap FIS to Support their Digital and Commercial Growth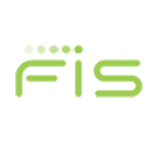 Customers Bank and its BankMobile Tap FIS to Support their Digital and Commercial Growth
Customers Bank and its BankMobile division have selected FIS™, a global leader in financial services technology, to provide leading financial technology support that will assist the bank in its strategic digital and commercial growth.
Customers Bank is a community-based, full-service bank with assets of approximately $9.6 billion. A member of the Federal Reserve System, with deposits insured by the Federal Deposit Insurance Corporation, Customers Bank is an equal opportunity lender that provides a range of banking services to small- and medium-sized businesses, professionals, individuals and families through its offices in Pennsylvania, New York, Rhode Island, New Hampshire, Massachusetts and New Jersey. FIS will provide a complete suite of banking and payments solutions, spanning core processing, digital payments, Electronic Funds Transfer (EFT), card personalization and managed information technology outsourcing to Customers Bank and BankMobile.
Customers Bank was interested in technology that could serve as rails to better connect the front-end of its digital bank with the bank's back-office systems. Customers Bank's division, BankMobile, required a partner who could help support its services and growth. FIS met those requirements.
"Financial institutions committed to substantial long-term growth, like Customers Bank, must focus on the most efficient, technology-forward solutions that will quickly and easily integrate with their legacy systems," said Anthony Jabbour, chief operating officer, Banking & Payments, FIS. "We're proud to help transform these institutions and demonstrate FIS' ability to deliver value and innovation to financial institutions dedicated to providing their customers superior service."
"FIS' technological strength and breadth offered us the opportunity to further our high-tech, high-touch efforts, which deliver the incredible customer service that is the hallmark of Customers Bank and BankMobile," said Jay Sidhu, chairman and CEO of Customers Bank and BankMobile. "This relationship will allow us to continue to provide an effortless banking experience, with exceptional value, service and convenience for our customers."
Ultimately, FIS' experience, combined with the flexibility of its technology, which easily integrates with the bank's unique and proprietary digital customer interface, stood out to bank leaders and showed that FIS could empower the bank to achieve its strategic goals in harmony with its back office systems.
Free Newsletter Sign-up