Customer engagement key differentiator for banks as total redress payments increase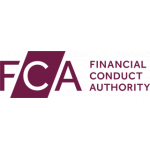 Customer engagement key differentiator for banks as total redress payments increase
Statistics from the recent FCA complaints handling report show that the total redress paid to consumers was £2.26 billion, 12% (£216 million) increase compared to £2.57 billion in 2018 this time last year.
This news comes after Gartner stated that over the next 12 years, 80 per cent of traditional banking firms will either go out of business or be rendered obsolete by new competition, changing consumer behaviour, and advancements in technology.
As agile challenger banks and fintechs threaten the market share of traditional banks, customer retention is top of mind for bank executives. Banks need to ensure their future business operations are directly aligned with the needs of the customer, according to business process management experts at Signavio.
Dr Gero Decker, CEO and Co-founder at Signavio comments: "Customer experience is the new battleground for the financial services sector. By embracing the customer journey as a strategic and creative imperative, banks can drive digital transformation, optimise operations and stay competitive."
Dr Decker continues: "One way to approach this is through customer journey mapping; a system which captures each touch point and moment of truth of customer interaction. This then allows banks to better understand a customer's motivations or frustrations. Even more importantly, this holistic overview enables financial institutions to constantly evolve their processes in order to deliver the desired customer experience at scale."
"As financial institutions transform their operations, customer journey mapping forces them to consider each element of their business from the end-user perspective. This engagement also empowers companies to move away from lopsided efficiency goals, which often frustrate customers. Instead, they can adopt a more holistic approach to reaching strategic business outcomes which are built around the consumer."
Free Newsletter Sign-up