Citi Introduces a New Way of Login for Customers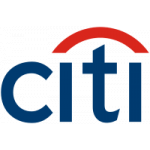 Citi Introduces a New Way of Login for Customers
Citi has launched a new digital solution that eliminates the need for users to carry physical tokens for login.
Clients can use an app-based soft token on their own smartphones to generate dynamic passcodes while delivering secure authentication and convenience. The new login solution is available for Citi's award-winning, digital banking product suite including CitiDirect BE®, CitiDirect BE® Mobile and CitiDirect BE® Tablet.
Traditionally, users were required to carry a physical hardware token to generate login passcodes to access their accounts and transactions. A separate physical token however is no longer necessary for clients with a smartphone. The new service combines faster logins and strong security to provide a more convenient omni-channel institutional banking experience. For clients who do not have a smartphone, SMS and Voice One Time Code are also available.
Hubert JP Jolly, Global Head of Treasury and Trade Solutions' Channel and Enterprise Services business at Citi said, "The mobile token solution is an important part of Citi's continuing effort to bring a best-in-class client experience to digital security. It not only improves a client's login experience, but also enhances security on the CitiDirect BE platform."
Accessing the service is quick and easy. Existing or new CitiDirect BE users can download the app on their smartphone on Google Play and from the App Store, Blackberry(R) World and Windows(R) Stores. Users can also employ additional mobile device security features, such as PIN, Swipe and Fingerprint ID, to further secure the service on their smartphones.
According to Stuart Engel, Gemalto's Regional Treasurer for North America, "CitiDirect BE brings the power of Citi directly into our Treasury and now CitiDirect BE users have the option to use a soft token to log on to their treasury and trade services. This mobile authentication solution provides choice and convenience along with strong security, making it much easier to access bank accounts and do business with Citi."
Citi is one of the first global banks to launch a soft token smartphone solution for its corporate clients across 85 countries, globally. Since its soft launch in December 2016, the service has gained considerable momentum with corporate users having used it to securely log into CitiDirect BE, CitiDirect BE Mobile or CitiDirect BE Tablet over 160,000 times to-date.
Citi Treasury and Trade Solutions (TTS) enables our clients' success by providing an integrated suite of innovative and tailored cash management and trade finance services to multinational corporations, financial institutions and public sector organizations across the globe. Based on the foundation of the industry's largest proprietary network with banking licenses in over 90 countries and globally integrated technology platforms, TTS continues to lead the way in offering the industry's most comprehensive range of digitally enabled treasury, trade and liquidity management solutions. TTS' institutional online banking solution set includes CitiDirect BE, CitiDirect BE Mobile and CitiDirect BE Tablet, CitiConnect, FX Pulse and TreasuryVision Liquidity Manager.
Free Newsletter Sign-up