CHROME Federal Credit Union Taps NYMBUS for Digital Transformation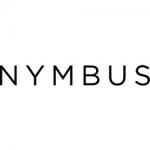 CHROME Federal Credit Union Taps NYMBUS for Digital Transformation
NYMBUS Inc., a provider of the world's most current mission-critical core banking technology, today announced CHROME Federal Credit Union selected NYMBUS SmartCore to help the company realize its digital-first transformation. NYMBUS will enable CHROME to deliver compelling, modern digital services – from secure online and mobile banking, to rapid digital on-boarding, lending, and remote deposit capture – to its more than 18,000 customers nationwide.
CHROME, formally Washington Community Federal Credit Union, is in the process of transforming its business to a digital-first credit union, addressing the rapid shift in consumers' needs and growing competition from outside the financial services industry.
"A critical pillar of our transformation is redesigning the holistic digital experience for our customers," said Christopher George, president and CEO, CHROME. "The role of the branch and digital services is reversing, and we needed a trusted partner that shares our vision, creativity and urgency. NYMBUS' core banking platform is years ahead of the legacy vendors that have traditionally owned the market. Until now, the only option for financial institutions had been to move from one legacy platform to another. After a two- year search, NYMBUS SmartCore was the only selection by far to help CHROME achieve its business plan of reaching $500 million in assets by 2020."
The core banking platform is the most important technology of any financial institution. NYMBUS SmartCore is a full-stack core banking platform that unifies all the required functions in one system with one data set. This allows CHROME to automate and simplify workflows, while modernizing existing software and hardware infrastructure. CHROME is assigned its own dedicated private cloud, ensuring the highest levels of security as well as compliance with the latest industry standards in a faster, easier and most affordable manner. Additionally, SmartCore quickly and seamlessly integrates with CHROME's third-party partners Geezeo, MeridianLink, Zendesk, and dozens more, providing additional value while improving the customer experience.
"NYMBUS and CHROME have a shared vision of the modern customer experience. CHROME is at the forefront of innovation and together we believe we'll be able to enhance that experience, add customer value, and help drive business growth," said David Mitchell, president & chief revenue officer at NYMBUS.
Scott Sharp, chief operating officer at NYMBUS, continued, "CHROME's business transformation is an industry best practice for how consumers experience and relate to a brand and its services, offline and online. We're honored CHROME has entrusted NYMBUS to handle the wide range of digital functions and scalability required to realize its business plan."
Free Newsletter Sign-up