Central 1 partners with Backbase to develop its new member platform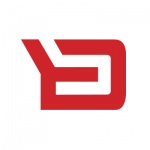 Central 1 partners with Backbase to develop its new member platform
Central 1 Credit Union (Central 1), the primary digital banking and payments provider for credit unions in Canada, has selected Backbase, the omni-channel digital banking market leader, to revamp its MemberDirect® platform and assist Canadian credit unions in staying at the forefront of innovation by deploying technology at an accelerated rate.
Backbase will play an instrumental role in helping to deliver an improved user experience across digital solutions through constant modernization, all while impacting the highly competitive Canadian market. After a competitive selection process, Central 1's main driver behind selecting Backbase was its expertise in delivering an omni-channel customer experience, as well as the flexibility of the Backbase platform which could integrate into Central 1's existing architecture.
The launch of this collaboration will not only upgrade the user experience for Central 1's clients but will drastically accelerate its roadmap for opening up the platform and giving direct control to clients.The new platform will enable Central 1 to unify its management system on an open, flexible platform that provides greater agility to integrate with existing and future solutions.
Customer user experience being its key focus, Central 1 was keen to provide credit unions with a new modernized platform that will support their digital banking needs, offering more control of their websites and the potential for future integration with other third parties.
Jouk Pleiter, CEO of Backbase said: "Having the opportunity to partner with Central 1 provides a great inroad to the Canadian market. This partnership combines the best of both worlds; a strong operational excellence and local market expertise from Central 1 combined with the leading digital banking technology from Backbase. We are delighted that Central 1 has entrusted the Backbase Platform as the foundation of its new digital member experience and we are looking forward to a rapid roll-out of the platform to all its members".
"Our partnership with BackBase, a global leader in digital omni-channel banking solutions, accelerates Canadian credit unions towards a leadership position in the digital space," said Oscar van der Meer, Chief Technology Officer at Central 1. "Through our cooperative model for economies of scale, we will be able to provide a leading-edge omni-channel solution to credit unions and their partners that ultimately will build a stronger digital banking eco-system for Canadian credit unions."
Free Newsletter Sign-up