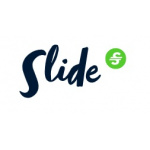 Cashfac unveils Slide
Slide is a new banking app that gives business owners a complete, real-time and editable view of their past, present and future cash position. It is designed to help them make better-informed financial decisions, giving them more control and peace of mind when it comes to their future financial health.
No More Guesses.
Running out of cash is the worst thing that can happen to a business. But it happens – more often than it should. Cash is difficult to manage because banking apps and bookkeepers only tell small business owners what has happened in the past, not what they need to know for the future.
This means they don't have a clear view of how their cash position will be impacted should a payment come in late or several creditors demand payment at the same time. Businesses have had to rely on multiple data sources to get a clear view of their financial health, with the launch of The Slide App this is now a thing of the past. With Slide there are no more guesses.
"Banking apps and technology have never reduced the rate at which small businesses fail in the UK. That didn't sit well with us so we set out to tackle the problem," said Simon Lyons, Chief Commercial Officer, The Slide App. "Small business owners have traditionally struggled to predict what their cash position will look like in the future. This means they are basing financial decisions on guesswork. We designed Slide to help these businesses get a step ahead to proactively predict and control their financial future. We believe this will help customers to evolve, survive and thrive."
Slide in action
Slide brings together all the financial information that SME owners need in one place. This gives them a clear and simple view of their cash position and the impact of payments that go in and out of the business. Slide tells businesses what hasn't happened as well as what has.
This takes away the stress of cash flow management for business owners, they feel safe in the knowledge they are making the right decisions that prevent them from running out of cash.
Slide also has online connectivity to banks, enabling it to automatically reconcile balances and payments and match receipts to expectations, clearing invoices from the forecast. As consequence, unpaid invoices get pushed forward automatically.
The launch of Slide is the next step in virtual banking and enabling businesses to have full visibility over their cash position. The announcement is supported by Cashfac recently being granted its licence by the FCA to carry out account information and payment initiation services as an Authorised Payment Institution (API).
For further information about joining our pilot programme or to find out how Slide is helping businesses control their future, please visit the Slide app website or we would be happy to organise a demo.
Free Newsletter Sign-up