Allica Bank appoints Richard Cameron as Head of Asset Finance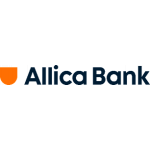 Allica Bank appoints Richard Cameron as Head of Asset Finance
Allica Bank, the business bank with a focus on empowering small and medium sized businesses to succeed, has today formally announced the appointment of Richard Cameron as Head of Asset Finance.
In his role, Richard is leading on the delivery of a fully integrated Asset Finance proposition that is transparent, easy to access and enables businesses to secure the finance they need to realise their ambitions.
Richard joined Allica Bank from RBS, where he was Head of Asset Finance Products and was accountable for their performance, design and development. Richard brings with him nearly 30 years' experience in the financial services industry. Before RBS, he worked for Lombard, NatWest and Lloyds Banking Group.
Richard Cameron, Head of Asset Finance, Allica Bank said:
"Joining Allica Bank has provided a fantastic opportunity to help continue building a bank that values both local relationships and leveraging modern technology in order to be ultra-responsive to the needs of its customers. Our Asset Finance proposition, once launched, will work alongside Allica Bank's existing proposition to small and medium businesses to expand our offering of expert banking for business Britain. We're fortunate not to be confined by decades-old computer systems or lengthy product specifications. Real-time data feeds, paperless technology and the use of Open Banking will be central to Allica Bank's service quality and allow us to deliver the tailored expertise, speed and simplicity that smaller businesses and brokers both ask for."
Mark Stephens, CEO of Allica Bank said:
"At Allica Bank, our core values are focused on being straightforward, acting with integrity and working collaboratively. In Richard, we are confident we have someone leading the development of our Asset Finance proposition who embodies these values, and who will work tirelessly to ensure that they are at the core of what we deliver to our customers and brokers.".
Free Newsletter Sign-up