Vermilion Selected for Private Client Reporting at Redmaybe-Bentley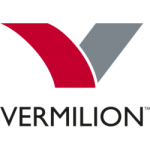 Vermilion Selected for Private Client Reporting at Redmaybe-Bentley
Vermilion Software ('Vermilion'), the leading global supplier of client reporting and communications software, is delighted to announce that award-winning private client investment management firm Redmayne-Bentley LLP has chosen Vermilion Reporting Suite as its prime communications platform.
Established in 1875, Redmayne-Bentley is one of the UK's largest independently owned investment managers and stockbrokers with over £5.5billion of client assets across almost 40 locations nationwide, providing personalised investment management and traditional stockbroking services. Redmayne-Bentley was named 'Best Full Service Stockbroker' at the Investors Chronicle and Financial Times Awards 2015, for the second consecutive year.
Vermilion Reporting Suite (VRS) was selected following a rigorous market selection process. Key to Vermilion's success was the knowledge imparted from senior members of its award-winning Implementations team.
"Our objective is to offer our clients the highest possible level of service," explains James Andrews, Head of Investment Management at Redmayne-Bentley. "As the investment management part of our business grows at pace, we wanted to provide clients with even more transparency, presenting information in a comprehensive, accurate and timely fashion that is easily digestible and yet still personal. Selecting the right client reporting partner to help us achieve this was therefore imperative. After a highly successful demonstration, in which Vermilion proved the speed, agility and flexibility of VRS, we are confident that they are the correct partner."
The deal allows Redmayne-Bentley to schedule the production of highly informative and visually appealing outputs for its clients, whilst delivering content specific to the individual client. It also enables Redmayne-Bentley to comply with client reporting requirements under MiFID II.
Paul Smillie, Head of Commercial EMEA at Vermilion: "This is a key strategic win for us in the UK wealth management market. It proves that VRS is capable of sourcing data and reporting for any purpose, be it institutional, private client or indeed anything else. The deal also reflects the flexibility of the workflow within our solution."
Free Newsletter Sign-up