PwC Team Collaborates With Oracle to Offer Premium Technology Solutions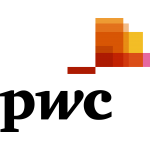 PwC Team Collaborates With Oracle to Offer Premium Technology Solutions
Audit and Reporting
,
IT Innovations
Oracle Financial Services Analytical Applications and PwC announced today a global collaboration to offer premium technology, implementation and consulting solutions to help financial institutions meet near-term and ongoing compliance with the International Accounting Standards Board's (IASB) new IFRS9 and FASB's proposed CECL reporting standards.
The collaboration will pair Oracle's software and analytical solutions, which provide pre-built rules, methods and reports, with PwC's compliance consulting and implementation expertise. Together, the two companies will provide financial services clients with full line of sight into all needs related to the new IFRS 9 accounting standard that banks must comply with by 2018.
Oracle will provide analytical applications with pre-built models and rules that can be configured, during implementation, to specific customer requirements. PwC, a Diamond and Cloud Elite member of Oracle PartnerNetwork, will provide consulting advice on IFRS9 methodologies and implementation of the Oracle's analytical applications to help its clients implement IFRS9 solution.
"IFRS 9 implementation poses a significant challenge for financial institutions, and failure to manage it well can have a material impact on their bottom line," said Sonny Singh, senior vice president and general manager, Financial Services Global Business Unit, Oracle. "By partnering with PwC, we can provide our clients a comprehensive technological solution, as well as deep strategic insight, that's unmatched in the marketplace."
Among the key features of Oracle and PwC's IFRS9 compliance offering are:
• Pre-built rules analytical & models for addressing key IFRS 9 requirements including stage identification, cash flow calculation, PD term structure modelling & ECL calculation
• Unified platform with a modular design that allows for easier extension of existing client technology, as well as the flexibility to integrate related regulatory and accounting applications
• Ability to identify and implement rules for account-level stage allocation
• Development, calibration and implementation of models for calculating expected loss provisions across all asset categories including POCI assets
• Cutting-edge credit risk models for point-in-time PD adjustment, lifetime PD, LGD, EAD and macroeconomic factors, EIR/EIS and credit adjusted EIR
• Tools to help ensure technology environments are more effective and efficient through industry benchmarking and standardization
"Financial institutions are already relying on PwC and Oracle to makes sense of IRFS 9 compliance," said Colin Brereton, senior partner and IFRS9 global leader at PwC. "Now, our industry-specific business-process insight coupled with Oracle's technology provides a best-in-class IFRS 9 solution. Together, we bring the right blend of experience and acumen to meet financial institutions' unique compliance needs."
Free Newsletter Sign-up