Deloitte Opens New Blockchain Lab in Dublin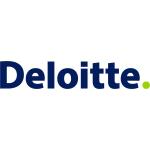 Deloitte Opens New Blockchain Lab in Dublin
Deloitte, which works with 90 per cent of the world's largest financial institutions today opened its new EMEA blockchain lab at Whitaker Court in Dublin's "Silicon Docks" district.
This new bespoke designed lab builds on Deloitte's global fintech and innovation practice which involves a network of labs around the world including a major lab on Wall Street. Blockchain is an evolving technology which has the capacity to change the way digital services are provided globally in all sectors of business.
The Dublin based blockchain team will now move from its current location at Deloitte Ireland HQ, with the highly skilled design and development team growing from 25 to 50 during 2017.
Speaking about the opening David Dalton, Financial Services Partner, Deloitte said: "We are still at the early stages of the adoption of blockchain technology. But it is becoming increasingly clear that this technology is transforming the infrastructure underpinning financial services and other industries. It is bringing dramatic improvements in efficiency and customer experience."
This Dublin located blockchain lab is located in the Silicon Docks area among neighbours including Google, Facebook and others. It opens with the existing team of more than 25 blockchain developers and designers and this team will be joined by 25 more by year end.
The team's mission can be seen as a "concept to product" one. It first develops strategic blockchain capabilities and proofs of concept; these concepts are then developed into functioning prototypes, and these ultimately become "ready-to-integrate" solutions for Deloitte clients.
In addition to the official opening of the new lab, today also marks the launch of a number of products which have been built by the Dublin based team.
Lory Kehoe, Consulting Director and EMEA blockchain lab lead, Deloitte said: "Our Dublin blockchain lab is part of Deloitte's global approach dubbed "The Grid". Through this our team here work alongside specialist teams from other countries and also with Deloitte's network of more than a dozen preferred technology companies. We look forward to being a key element of the continued growth of Blockchain."
Speaking about the official opening of Deloitte's new Blockchain Lab, Minister for Jobs, Enterprise and Innovation, Mary Mitchell O'Connor said; "I am very pleased that Deloitte is expanding its Blockchain research activities in Dublin, as part of the company's worldwide research in this area. The Financial Services industry has been a huge success story for this country and we need to be engaged with new and emerging technologies in that sector. Blockchain is attracting significant worldwide attention due to its range of potential applications in the wider Financial Services area and it is great news that Ireland will be at the heart of this exciting development, helping to push out the frontiers, for our mutual benefit".
Deloitte's global blockchain team, consisting of more than 800 professionals across 20 countries, works with international organisations looking to introduce blockchain-enabled solutions. To date, Deloitte has developed more than 30 blockchain-related prototypes, covering a uses such as digital identity, digital banking, cross-border payments, trade finance, and loyalty and rewards solutions, as well as distinct efforts for the investment management and insurance sectors.
Free Newsletter Sign-up