WAY FUND MANAGERS subscribes to OTCFin-Morningstar's PRIIP KIDs and EPTs service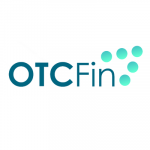 WAY FUND MANAGERS subscribes to OTCFin-Morningstar's PRIIP KIDs and EPTs service
Asset Management
,
Risk Management
Way Fund Managers, a British Asset Manager dedicated to the operation of collective investment schemes, has selected OTCFin, a financial technology firm specialized in Investment, Risk, and Regulatory Data Management and Reporting, to assist them with their implementation of the PRIIPS regulation. OTCFin will work in partnership with Morningstar to provide a fully integrated PRIIPS KIDs anEPT solution to WAY FUND MANAGERS that includes both the PRIIPS calculations and the printing of the factsheets.
OTCFin will focus on:
• Sourcing and monitoring all necessary fund data such as historical returns recommended holding period and costs information, either directly from the clients, their external fund managers and/or their market data providers.
• Perform the SRI, performance scenario and cost calculations that support all fund categories.
• Produce the calculated outputs in Template format for distribution to Insurance producers.
• Integrate all calculations with Morningstar's Document Production system to produce the KIDs.
OTCFin's PRIIPS solution is already fully integrated with Morningstar's Document Management System and Way Fund Managers will be able to receive both the calculated data and the final
factsheets for all their funds. In addition, Way Fund Managers's risk and portfolio management teams will have a comprehensive and systematic view of their assets to perform their risk and performance analyses as well as meet PRIIPS Kids regulatory requirements.
OTCFin and Morningstar were selected by Way Fund Managers following a rigorous process and a Proof of Concept phase, which allowed OTCFin to demonstrate its strength and expertise in
transparency, computations and PRIIPS service offering.
Ee Wah Lim, Managing Director of OTCFin, notes: "We are extremely pleased to work with Morningstar to provide Way Fund Manager our PRIIPS solution and data management expertise and expect to on-board them promptly to start producing factsheets way before the PRIIPS implementation deadline
Free Newsletter Sign-up