Thomson Reuters Launches QA Point in the Asia Pacific Region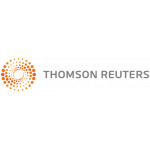 Thomson Reuters Launches QA Point in the Asia Pacific Region
Thomson Reuters today announced the launch of QA Point in the Asia Pacific region. QA Point is a cloud-based application that enables asset managers to better harness quantitative research in their investment process. Designed to increase productivity, improve performance and accelerate research and collaboration among investment professionals, QA Point provides a powerful and intuitive point-and-click interface with access to Thomson Reuters industry leading content, all with fast performance.
The asset management industry continues to look for scalable and affordable ways to deliver outperformance across investment products. Certain investment processes were historically out of reach however, requiring a mix of large budgets, in-house Quantitative Research teams and the technical expertise to support the associated technology infrastructure. QA Point solves many of these problems immediately. As a cloud-based solution it is designed to eliminate the time needed to install software on premises and the costs associated with continuously maintaining such solutions. It also offers increased flexibility, enabling the user to access QA Point using a web browser irrespective of location. Furthermore, the product facilitates greater collaboration by making it easier to share models and strategies within or across an organization's research teams.
"The Asia asset management industry is confronting a number of simultaneous structural challenges – spiraling costs for compliance and data, the steady flow of negative headlines around industry underperformance and identifying the tools necessary to support demand for a more data intensive research process," said Steven Carroll, Head of Market Development, Buyside, Asia Pacific.
"We're excited about QA Point because it assists in mitigating many of these challenges, while also leveling the playing field, empowering smaller and mid-sized firms to employ techniques or factors that were previously out of their reach. As the Asia Pacific markets undergo a rapid increase in the sophistication of the investment process we believe this is an ideal time to bring a tool like QA Point to the market. Furthermore, the performance of many Quantitative factors in Asia remains robust and QA Point can assist in providing fast and efficient access to these styles for both Active Managers and Benchmark or ETF Providers looking for their next big idea," continued Carroll.
With QA Point, users can access a wide range of data and content including Thomson Reuters I/B/E/S and Worldscope Fundamentals, as well as third-party content. All of the content and data is integrated into a single, global standardized database with comprehensive symbology mapping, facilitating easier data management. Users also have access to StarMine Estimates and Factor Models, with transparency into the underlying inputs so users can more confidently employ complex stock selection factors into their models. Once models are created, users can conduct backtesting – often one of the most time-consuming steps in the investment management process – in minutes, not days. QA Point offers a wide variety of statistical measures, strategy analysis tools, built-in factor testing tools, and data visualization which could significantly speed up the time it takes to backtest new models.
QA Point was created on the Elsen nPlatform, designed to give financial institutions a foundation to build web-based applications that allow users to more easily harness, understand and help make quick decisions with vast quantities of data without a team of expert programmers.
"Thomson Reuters is one of the most respected sources for financial news and data in the world, and has never stopped innovating new ways to help its clients drive more value from its data," said Zac Sheffer, Elsen's co-founder and CEO. "By choosing to partner and build QA Point on the Elsen Platform, Thomson Reuters has once again shown its commitment to delivering solutions on the cutting edge of today's technology. We're looking forward to helping Thomson Reuters deliver continued value to its clients in the Asia Pacific region."
Free Newsletter Sign-up