Maitland Grows London Business Development Team to Meet Increasing Demand from European Asset Managers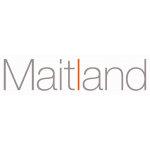 Maitland Grows London Business Development Team to Meet Increasing Demand from European Asset Managers
Asset Management
,
Fund Management
,
People Moves
Maitland, the global advisory, family office and fund administration firm, has today announced two new hires as part of its continued growth across Europe. Natasha Head and Craig Rowland join as Business Development Managers based in London.
Natasha will be responsible for growing Maitland's Management Company (ManCo) and Fund Administration businesses across the UK, Guernsey and Luxembourg. She brings over eight years' experience working in the alternative investment industry, having previously worked at an independent fund administrator selling fund solutions to UK private equity and venture capital managers.
Craig Rowland will be primarily focused on growing the UK domiciled ACD and Fund Administration businesses, bringing twenty years' experience building sales teams across North America, Europe and Asia within the financial services industry.
Dave Kubilus, Head of Business Development, Client Management and Manco services, said: "Amid recent geopolitical events, increasing distribution needs and a move towards illiquid assets, there's currently a huge opportunity to grow and adapt our offering to meet the ever-changing needs of our clients across the UK asset management industry. The expansion of our BD team in London will further enable us to develop our product set as we continue to grow our footprint across Europe."
"We are delighted to welcome Natasha and Craig to the Maitland team. Together, they bring invaluable experience and knowledge that will enable Maitland to continue to meet both clients' and our own strategic objectives," he added.
Free Newsletter Sign-up