The Winners of the Insurance Nexus AI Pioneers Awards Announced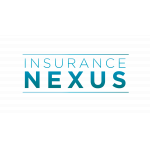 The Winners of the Insurance Nexus AI Pioneers Awards Announced
Artificial Intelligence
,
Insurance
Following the awards ceremony, held at the Insurance AI and Analytics USA Summit, Chicago, the three winners of the Insurance Nexus AI Pioneers Awards have been announced.
The awards were held to showcase and celebrate those companies and individuals who have made the most impact in insurance AI innovation over the past year, with entrants nominated, and voted for, by the industry. The volume of responses was outstanding, with 3,000 votes cast across the three categories.
There were three categories of awards: Underwriting Application of the year (recognizes the most exceptional business case on underwriting over the past 12 months), Customer Experience Application (recognizes the most exceptional business case on customer experience over the past 12 months) and Claims Application (recognizes the most exceptional business case on claims over the past 12 months). The winners of the three awards, announced last week, are:
Underwriting Application – 'Pod' by Hippo Insurance with 56.1% of the votes
Customer Experience Application - Safelite Alexa Skill and Watch Us On Our Way, by Safelite Autoglass with 48.5% of the votes
Claims Application - Intelligent Water Monitoring Solution, by Eddy Home with 30% of the votes
Mariana Dumont, Head of New Markets at Insurance Nexus commented:
'We were thrilled with how the industry engaged with us on the AI Pioneers awards. There is clearly a huge focus on innovation in insurance right now, particularly where AI and automation are concerned. Carriers and technology providers must work together to create the best products and services and we hope to continue inspiring innovation by celebrating those who are leading the way!'
The conversation continues ahead of Insurance AI and Analytics USA's return in 2019, with Insurance Analytics Canada in September (25th & 26th, Toronto) and Insurance AI and Analytics Europe in October (9th & 10th, London, UK). To find out more about Insurance Nexus events, click here http://bit.ly/2zd1GRG.
For more information, contact Mariana Dumont on +44 (0) 207 422 4369 or mariana.dumont@insurancenexus.com
Insurance Nexus is part of FC Business Intelligence Ltd. FC Business Intelligence Ltd is a registered company in England and Wales. Registered number 04388971, 7-9 Fashion Street, London, E1 6PX, UK
Insurance Nexus is the central hub for insurance executives. Through in-depth industry analysis, targeted research, niche events and quality content, we provide the industry with a platform to network, discuss, learn and shape the future of the insurance industry.
Free Newsletter Sign-up