Personetics Sets Money Management on Autopilot with AI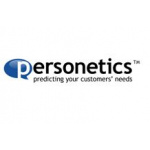 Personetics Sets Money Management on Autopilot with AI
Personetics, the leading provider of cognitive applications for the financial services sector, is taking AI-powered banking to the next level with the launch of Personetics Act.
The new solution introduces automated algorithmic programs that simplify banking and act on behalf of customers to help them achieve their financial goals.
Personetics Act is the latest addition to the company's suite of cognitive banking applications made available to banks as white label solutions. It enables banks to offer their customers automated, highly personalized savings and debt payoff programs that adjust on the fly to customer needs.
Bank customers need help managing their finances
Recent research by CFSI found that 57% of Americans are struggling financially, and Americans are not the only ones finding themselves is such a bind. Yet it is those that struggle the most that have the fewest resources available to them to improve their financial situation. Personalized financial advice offered by banks is mostly driven by profit opportunities, reserved to those that are well off. Those that are most in need often don't have the time and resources to tend to their financial affairs – they typically work long hours, take care of their families, and lack financial knowledge. In fact, a survey by MyBankTracker found that close to a third of Americans spend no time at all managing their finances.
Simplified banking keeps customers on track towards meeting financial objectives
Personetics Act allows customers to improve their financial wellbeing while removing the burden of financial management tasks, acting on behalf of the customer to help them achieve their financial objectives. Evaluating individual financial situation and needs, Act guides the customer to define personal actionable goals – from broad objectives such as "help me save more" to more specific goals such as "I'd like to pay off my credit card debt in the next 6 months," or "I'd like to put aside more towards my retirement."
Once goals are set, Act constantly analyzes the customer's finances and identifies opportunities to make progress towards them – for example, automatically or semi-automatically executing transfers and payments on behalf of the customer. It also continuously monitors progress towards the customer's goals while learning and optimizing its actions over time.
Banks that help customers meet their financial needs will be better positioned to gain their loyalty
"Most consumers are not getting the help they need from their banks to improve their financial wellbeing," said Joseph Walent, Associate Director, Mercator Advisory Group. "For example, our research shows that 3 out of 5 consumers are interested in automated savings programs that would help them reach financial goals without taking much time and effort. New AI capabilities provide an opportunity for banks to meet these needs, help their customers, and gain their loyalty in the process."
"We are working with some of the world's leading banks to use the power of customer data, analytics, and AI to offer automated money management programs to their customers," said David Sosna, co-founder and CEO, Personetics. "We believe that automated programs personalized to individual customer needs and objectives will soon become an essential part of every bank's product portfolio."
Free Newsletter Sign-up