Mastercard, Kuok Ventures and SGInnovate invest in AIDA startup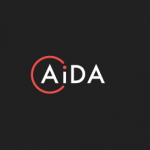 Mastercard, Kuok Ventures and SGInnovate invest in AIDA startup
Artificial Intelligence
,
FinTech StartUps
AIDA Technologies, the AI and predictive analytics provider, today announces that Mastercard, Kuok Ventures and SGInnovate have invested in the company in a Series A funding round.
AIDATechnologies ("AIDA") was founded in Singapore in late 2016 by a team of award-winning data scientists from Singapore's top information and communications technology research institute. The company develops advanced solutions that integrate with customer workflows, leveraging world-class, high-performance machine learning models that generate actionable business insights.

The company currently focuses on the financial services industry and, within two years, has secured leading banking and insurance institutions across Singapore, Malaysia, Thailand, Indonesia, India and Hong Kong.

Dr.Tan Geok Leng, CEO,AIDA, said: "I'm delighted to announce the completion of our Series A funding round and to welcome Mastercard, Kuok Ventures and SGInnovate as investors in AIDA. Their investment is a strong endorsement of our strategy and supportsAIDA's deepening penetration into existing markets and expansion into North Asia,especially Hong Kong and Japan."

Rohit Chauhan, Executive Vice President, AI Center & Cyber Platforms, Mastercard,said: "This further strengthens Mastercard's AI-focused strategy around people, infrastructure and domain expertise. It provides us with access to AIDA's world-class AI platform and toolkit,as well as the possibility to jointly develop product solutions that leverage advancements in technology to deliver greater security and convenience for businesses and consumers in their everyday activities."

Kuok Ventures, one of AIDA's earliest investors also participated in the funding round.

Mr. Kuok Meng Wei, Director, Kuok Ventures, said: "Our investment approach prioritises promising early-stage technology companies like AIDA, which have potential to become key enablers to other businesses in the wider Kuok Group portfolio."

In addition to the current Series A investment, Kuok Ventures was also the founding seed investor in the company."As an early investor in AIDA, we have worked closely with the founders to build their business, from start to growth. AIDA exemplifies a new wave of Singapore-born,deep tech startups with global potential. Having gained market traction, the AIDA team can now focus on scaling up their company and expanding their value to the financial services industry," said Steve Leonard, Founding CEO, SGInnovate.
Free Newsletter Sign-up