Leumi Card Selects Feedzai AI Platform to Fight Fraud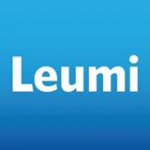 Leumi Card Selects Feedzai AI Platform to Fight Fraud
Leumi Card, one of Israel's leading consumer credit card service providers, will implement Feedzai's Artificial Intelligence (AI) platform to enhance its fraud detection and prevention capabilities, while continuing to provide a frictionless omnichannel experience for its customers.
"Fraud mitigation tools have not kept pace with today's mobile-enabled, always-connected consumers," said Gilead Kehat EVP Human resources and staff of Leumi Card, "Our customers demand an omnichannel experience whether it's in person, online or via mobile devices. Feedzai's agile machine learning platform helps predict and prevent fraud before it impacts our customers. We are continuing to deliver on our promise to provide the best banking experience today and into the future, by investing in tomorrow's technology."
Feedzai's technology utilizes machine learning that allows users like Leumi Card to create profiles of normal behavior, and flag instances of abnormal behavior, to detect and prevent criminal threats in real time with high accuracy. Feedzai is making artificial intelligence attainable by allowing banks to build, train, test and deploy their own models all on the same platform, helping clients to prepare for the unknown. With whitebox processing, Feedzai's artificial intelligence platform also provides a human-readable semantic layer onto the underlying machine logic, putting humans in charge of the machine.
"Feedzai is pioneering artificial intelligence that is attainable and accessible, AI like running water, a new utility for humans." said Nuno Sebastiao, CEO of Feedzai, "AI that is explainable and puts humans in control is transforming the financial industry, and we are excited to be working with Leumi Card to help provide experiences that are not only secure, but frictionless across any device."
Free Newsletter Sign-up