IRIS is launching IRIS AI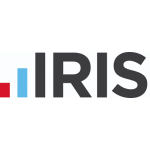 IRIS is launching IRIS AI
Artificial Intelligence
,
Accounting
IRIS Accountancy Solutions, the UK's leading accountancy software provider is today launching IRIS AI, a family of AI based products and services for every size of accountancy practice. The first product in this offering is the Ai Auditor™ developed by MindBridge® Analytics Inc. The powerful artificial intelligence tool enables accountants to address skills shortages and deliver new risk and fraud assurance services.
MindBridge Ai Auditor increases the effectiveness of financial audits by reducing labour intensity and maximising audit assurance by leveraging AI to augment the capabilities of auditors. Using a hybrid of machine learning and AI techniques, combined with conventional tests, the Ai Auditor uncovers errors and anomalous patterns of activities across the full financial dataset and associates a risk score to each transaction. This results in greater insights and higher assurance that the financial records are free of material error, thereby lowering the overall risk exposure.
AI is generating much interest among accounting and finance professionals as there is an appetite to reduce repetitive, time-consuming and redundant tasks and create practice capacity for more lucrative added-value consultancy for clients.
According to the ICAEW, "…accountants are well placed to work effectively with data analytics, as they combine high levels of numeracy with strong business awareness. These trends will accelerate with AI."[1]
Sion Lewis, CEO of IRIS Accountancy Solutions comments, "Accountancy practices are looking to evolve beyond compliance services. We believe firms can transform their practice by unlocking client and practice data to deliver advisory-based services, and generate more business opportunities to empower accountants to thrive in the digital accountancy economy. Our new partnership with MindBridge Analytics in bringing the Ai Auditor to the UK market is a big stride in this direction."
"With the explosive growth of big data, and with an ever more connected, globalised world, the way we approach auditing must change, and it must change significantly," says Eli Fathi, CEO of MindBridge Ai. "The roles and processes of auditing, and the people working in that area will remain the same, but the way we conduct audits will change to address these new realities. Together, MindBridge Ai and IRIS can accelerate this transformation."
MindBridge Ai analyses all the transactions rather than taking a sample. Using a hybrid of artificial intelligence, machine learning, statistical models and rule-based tests, 100% of transactions can be analysed delivering far greater assurance. This approach has been proven to be at least ten times more effective than current approaches. It provides operational efficiency by automating the loading of financial data and calculating a 'risk score' for each transaction which in turn allows the auditor to prioritise items requiring further investigation. Findings and audit trail details can be exported to an Excel file format and shared with clients, increasing transparency and complying with audit standards.
Further product information can be found at: www.iris.co.uk.
Free Newsletter Sign-up