AI intelligence platform Arkera attends IMF Annual Meeting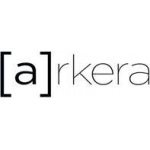 AI intelligence platform Arkera attends IMF Annual Meeting
Arkera, a leading AI-powered, human enhanced, intelligence platform for institutional and corporate clients, is attending the IMF Annual Meeting this week, following the launch of second-generation product, Atlas Live.
The IMF Annual Meeting is one of the most stimulating events for emerging markets, where Arkera will be meeting with policy makers, investors and economists connected with emerging markets.
The geopolitical, economic, regulatory and competitive pressures faced by financial and political institutions means they simply don't have the technology or resources to mine the sheer volume of data in non-linear geopolitical and economic markets.
Atlas Live delivers a live stream of "risk-critical emerging" local intelligence via web and API, that will benefit key decision and policymakers in governments, central banks, and multilateral organizations as well as Arkera's existing clients including investment managers, strategists SWFs, investment funds and traders at hedge funds, banks and asset managers.
Vinit Sahni, Co-CEO of Arkera explains: "Analytics and big data are prominent themes at the conference, with their potential especially evident in emerging markets. Arkera's AI plays a vital role, as it has the ability to normalise heterogenous, unstructured data and bring transparency to opaque markets. Our aim is to inform our clients of relevant intelligence in advance of it reaching mainstream media sources, helping them to improve the accuracy and speed of their risk management and decision-making processes.
"The challenge of finding reliable sources of information is ever increasing, and technology can play a prominent role in minimising these risks and making emerging markets a much less risky, and more attractive place to invest. Our clients want to anchor their strategy and opinion on a reliable intelligence framework, and Arkera's new Atlas Live is designed to be part of their decision process."
Having built and led global business divisions for leading institutional investors and banking groups, Vinit Sahni and Nav Gupta founded Arkera in 2015 and are looking to build on a £4 million pre-Series A funding round completed in 2018 that attracted investment from blue-chip investors.
The company is currently undertaking Series A fundraising round as it seeks to raise over £5 million to invest in new technology, expand the breadth of its products and provide further momentum to its ambitious growth strategy.
Free Newsletter Sign-up